Probiotic Synergy Powder
Designs for Health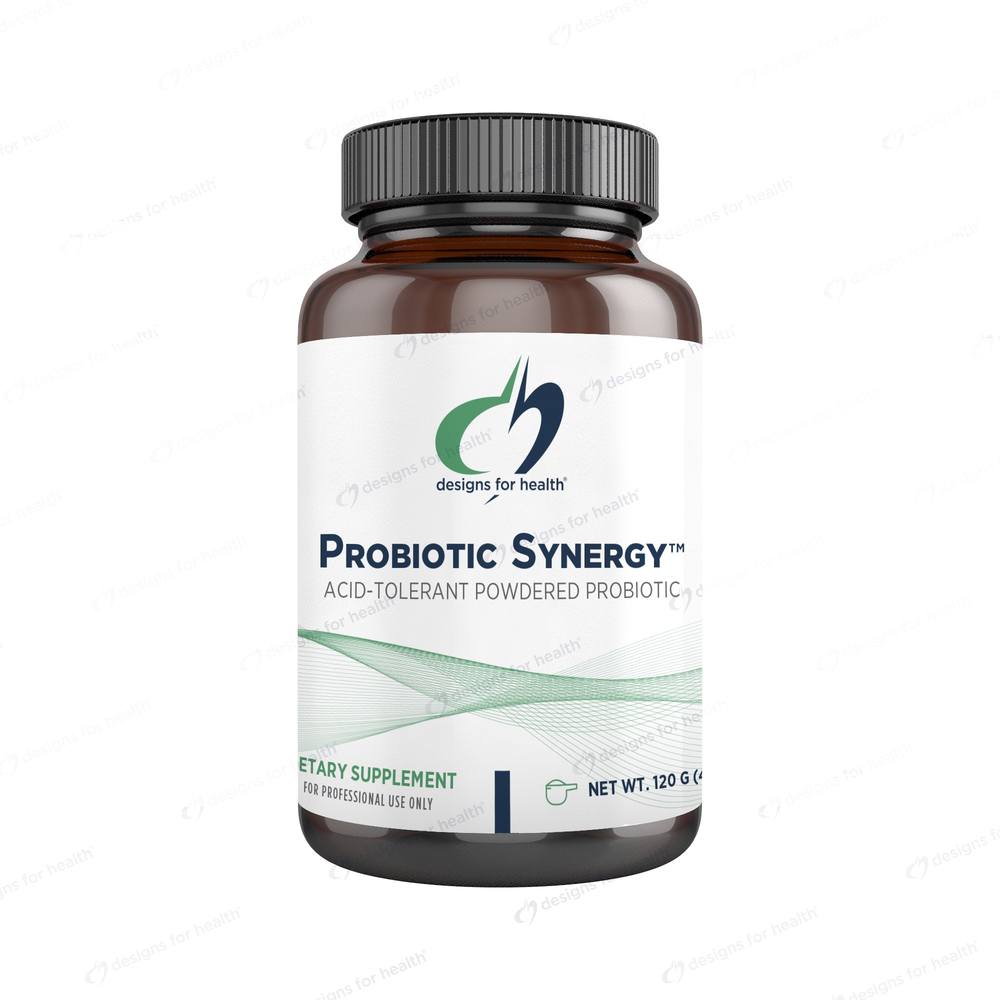 SKU: DFH-PRO120
Probiotic Synergy™ Powder contains 5 stable and viable strains — carefully selected to be acid tolerant and provide excellent adherence to the gut wall. These 5 strains represent the most necessary, stable and best-researched bacteria known today. We provide 20 billion live organisms in each 2 gram serving.
In addition, Probiotic Synergy™ Powder contains inulin, a prebiotic fiber which benefits GI health through its ability to modulate gut microbiota. Inulin has a subtly sweet flavor, adding to the already palatable taste of this powder. And because inulin is a soluble fiber it dissolves easily, making it even simpler to mix Probiotic Synergy in water, juice or other liquids.
As a dietary supplement, take 2 grams (approx. 1/2 teaspoon) per day, or as directed by your health care practitioner
Serving Size: 2 grams (approx. 1/2 teaspoon)

Amount Per Serving
Probiotic Proprietary Blend ... 2g (20 Billion CFU)
Bifidobacterium lactis (SD-5219)
Bifidobacterium longum (SD-5844)
Lactobacillus acidophilus (DSM-21717)
Lactobacillus paracasei (SD-5275)
Lactobacillus plantarum (SD-5870)



Other Ingredients: Inulin.
Does not contain gluten.
Notice: This is a natural product that may exhibit color, taste and density variations from lot to lot.
Refrigeration is recommended and will ensure maximum potency and shelf life. Organism potency will decrease slowly; this process may be accelerated through exposure to heat, humidity or direct sunlight.