MicroBiotic Intensive
Nutra BioGenesis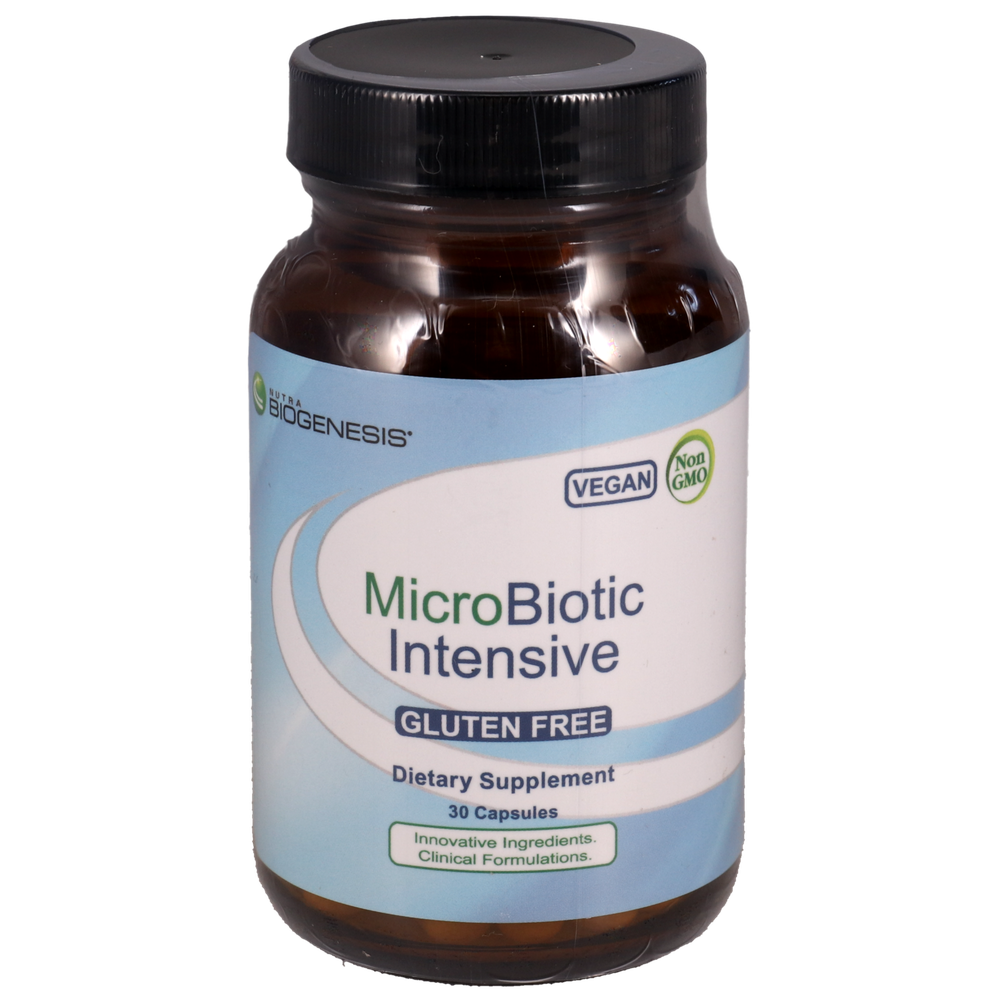 SKU: BI5-48632
MicroBiotic Intensive is a once-daily probiotic designed to help recolonize the gut and help support immune response and intestinal function. It features 24 strains totaling 100 billion CFUs** and uses patented Enteric Shield® capsule technology to help ensure optimal viability by allowing passage through the stomach and delivery of the probiotics to the samll intestine intact.

**Minimum potency at time of manufacture
Use only as directed. Take 1 capsule daily with food or as directed by your healthcare practitioner.


Serving Size: 1 Capsule

Amount Per Serving
Proprietary 24-Strain Intensive Probiotic Blend ... 500mg
(Supplying 100 billion CFU**) L.plantarum, L.paracasei, B.lactis, B.longum, B.bifidum, B.breve, B.infantis, L.lactis, L.rhamnosus, L.bulgaricus, E.faecium, L.delbrueckii, L.casei, L.brevis, P.acidilacti, S.thermophilus, L.fermentus, L.gasseri, L.kefiri, L.salivarius, L.helveticus, Lc.lactis, Lc.cremoris, L.acidophilus

Other Ingredients: Inulin, vegetable cellulose capsule, cellulose, rice bran extract, silica.

**Minimum potency at time of manufacture
Warning: Do not use if safety seal is broken or missing. Keep out of reach of children. Keep your licensed healthcare practitioner informed when using this product, especially if pregnant or nursing.

Do not remove desiccant. Keep tightly capped and refrigerated.