Olive Leaf Andrographis
Allergy Research Group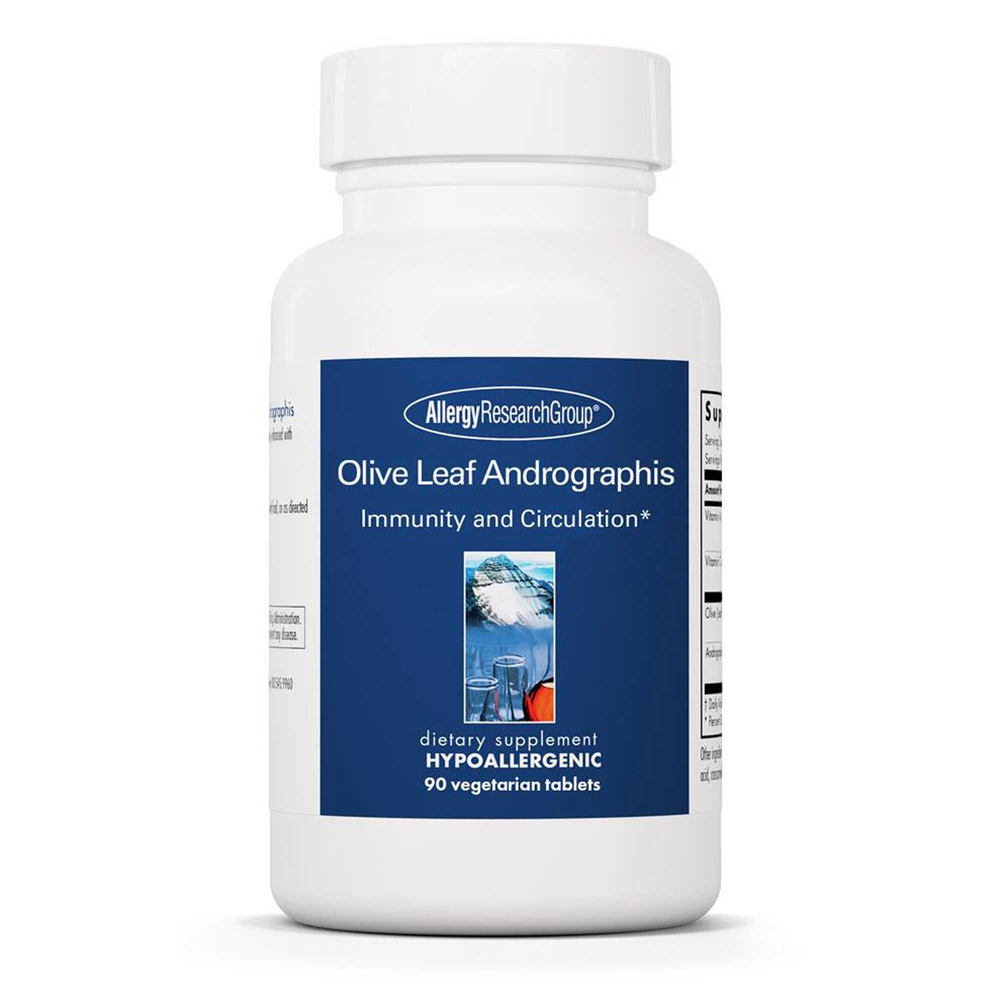 SKU: ARG-72430
Olive Leaf Andrographis
A highly effective natural food supplement obtained from selected extracts of the olive plant (Olea europea).
Olive Leaf Andrographis contains standardized extract of olive tree leaves (Olea europa) formulated with antioxidants, in tablet form to maintain potency. Olive leaf possesses a variety of properties which potentially support balanced intestinal microbiology, circulation and healthy cholesterol within normal levels.
As a dietary supplement, 1 tablet one (1) to three (3) times daily, best taken with a meal, or as directed by a healthcare practitioner.
Serving Size: 1 Tablet
Amount Per Serving
Vitamin A ...600 mcgRAE
(as 2000 IU of Retinyl Palmitate)
Vitamin C ...42mg
(as Ascorbyl Palmitate)
Olive (leaf) Extract ...500mg
(min 18% Oleuropein)
Andrographis (Aerial Part) Extract ... 120mg
(50% andrographolides)
Other Ingredients: Microcrystalline cellulose, Dicalcium Phosphate, Stearic Acid, Croscarmellose Sodium, Silicon Dioxide, Magnesium Stearate
Not to be used by individuals suffering from a serious illness without medical supervision. Increase your water consumption while using this product.
As with other strong detoxifiers, initial mild symptoms may occur. Co-supplementation with Buffered Vitamin C may be helpful. If symptoms persist, discontinue use.