Propolis/Bee Harvested Resin
Gaia Herbs/Professional Solutions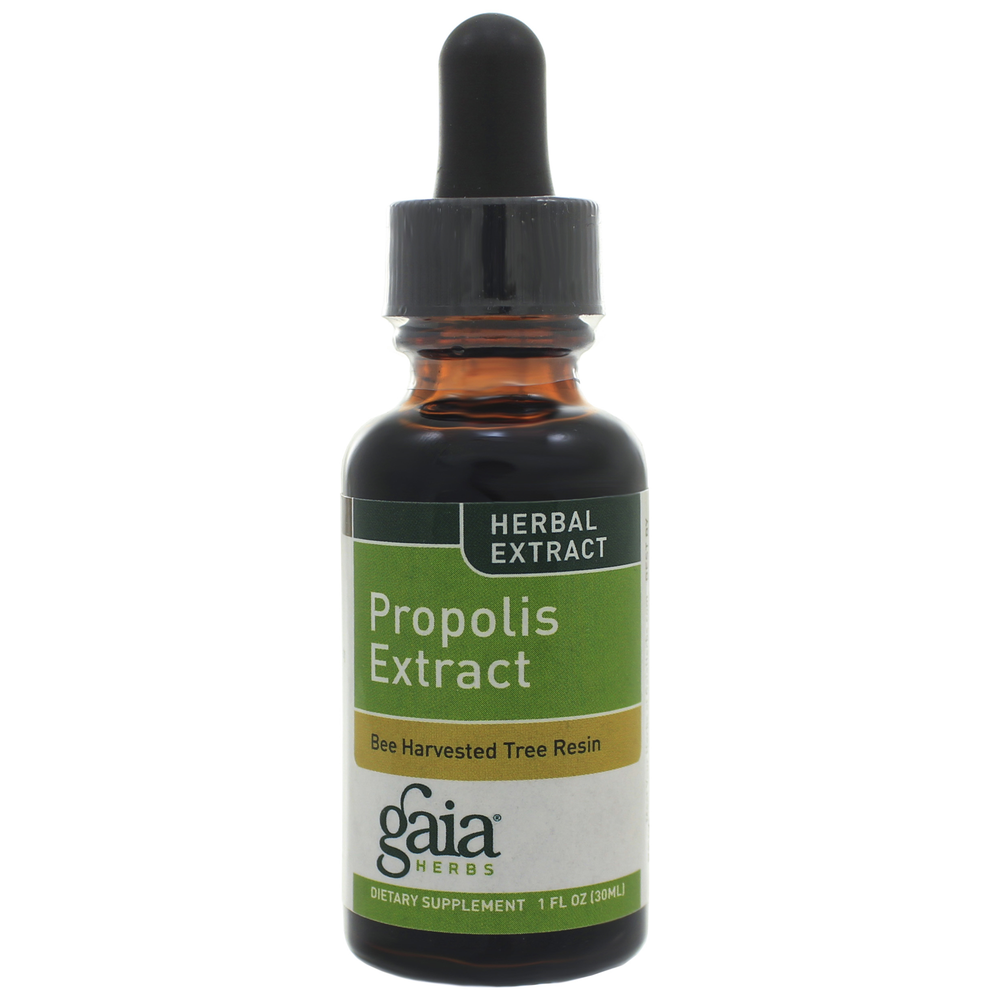 SKU: GAI-90577001
Propolis Extract
Bee Harvested Tree Resin
Harvested from North American sources, Propolis Extract supports healthy
immune system functions and soothes the mucosal tissues.*

Adults take 15 drops of extract in a small amount of water 2 times daily
between meals. May be used topically for minor insect bites or skin
irritation.
Serving Size: 15 Drops (0.5 ml)
Amount Per Serving
Extract †
Propolis + (Bee Harvested Tree Resin), in Pure Grain Alcohol USP (66-67%),
and Water.
Minimum Herb Strength Ratio: 1:4
Avoid if allergic to bee products.
Remove from contact surfaces with alcohol.
Shake well before using.
Not to be used during pregnancy or lactation.
If you have a medical condition or take medications, please consult with your
doctor before use.
Keep away from children.
Use only as directed on label.
Safety sealed for your protection.