Prost-Mate
Mushroom Wisdom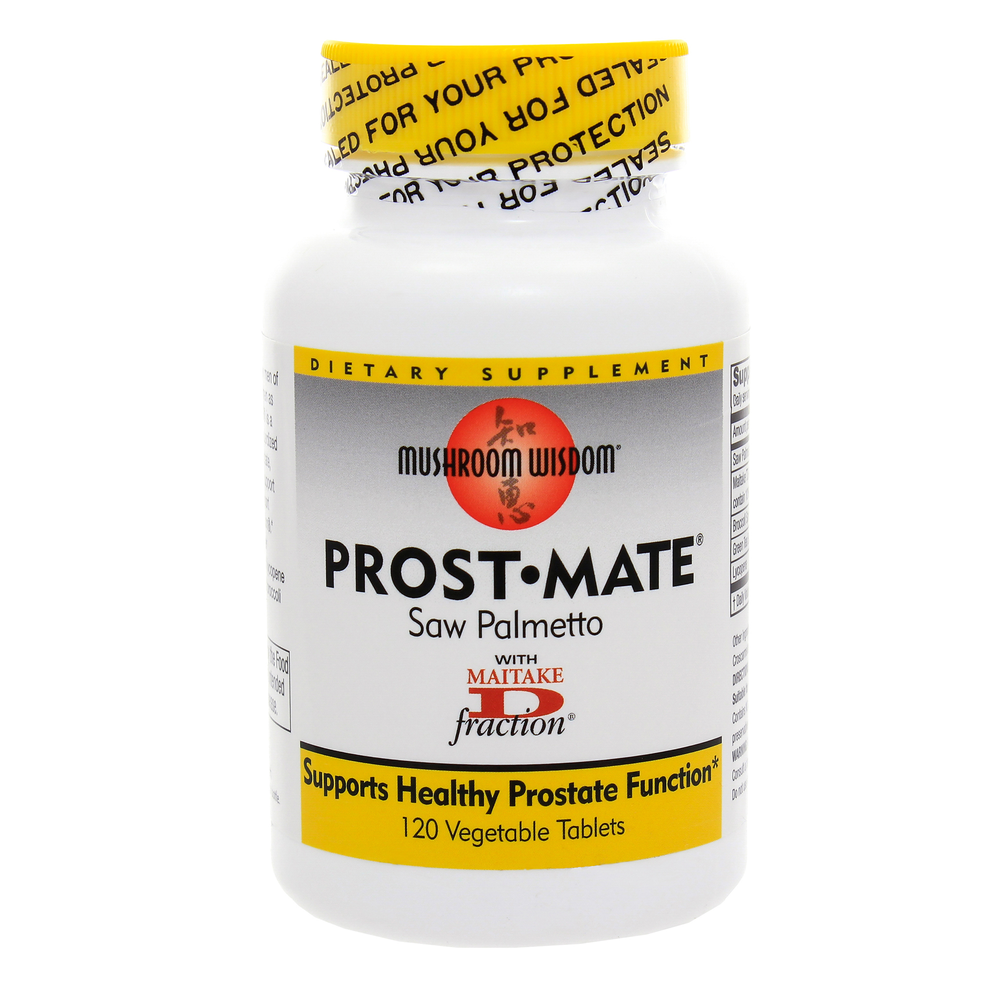 SKU: MAI-PROS9
Prost·Mate® is a unique and special formula that is made with several compounds that research has associated with healthy prostate function.* This synergistic blend combines a standardized Saw Palmetto extract with the immune supporting Maitake D-Fraction®.* It is further enhanced with Lycopene and concentrated extracts of Broccoli whole plant and Green tea.
Utilizes proprietary extaract, Maitake TD-Fraction®.
Mushroom Wisdom supplements are manufactured in a certified cGMP facility.
Take 4 tablets once per day or 2 tablets twice per day.
Serving Size: 4 Tablets
Amount Per Serving
Saw Palmetto Fruit Extract ... 640mg
(Serenoa repens) (45% fatty acids)
Maitake Fruiting Body Proprietary Extract ... 160mg
(Grifola frondosa), TD-Fraction®
Broccoli Whole Plant Extract ... 100mg
(Brassica oleracea)
Green Tea Leaf Extract ... 100mg
(Camellia sinensis)
Lycopene ... 5mg
Other Ingredients: Dicalcium Phosphate, Microcrystalline Cellulose, Croscarmellose Sodium, Silicon Dioxide, Calcium Stearate, Hydroxypropyl Methylcellulose, Glycerin
CONTAINS NO gluten, wheat, soy, corn, dairy, artificial colors, flavors or preservatives.
Suitable for Vegetarians
Warning: Keep out of reach of children. Consult a physician before using if pregnant or nursing. Do not use if seal is broken or missing. Store in a cool dry place.