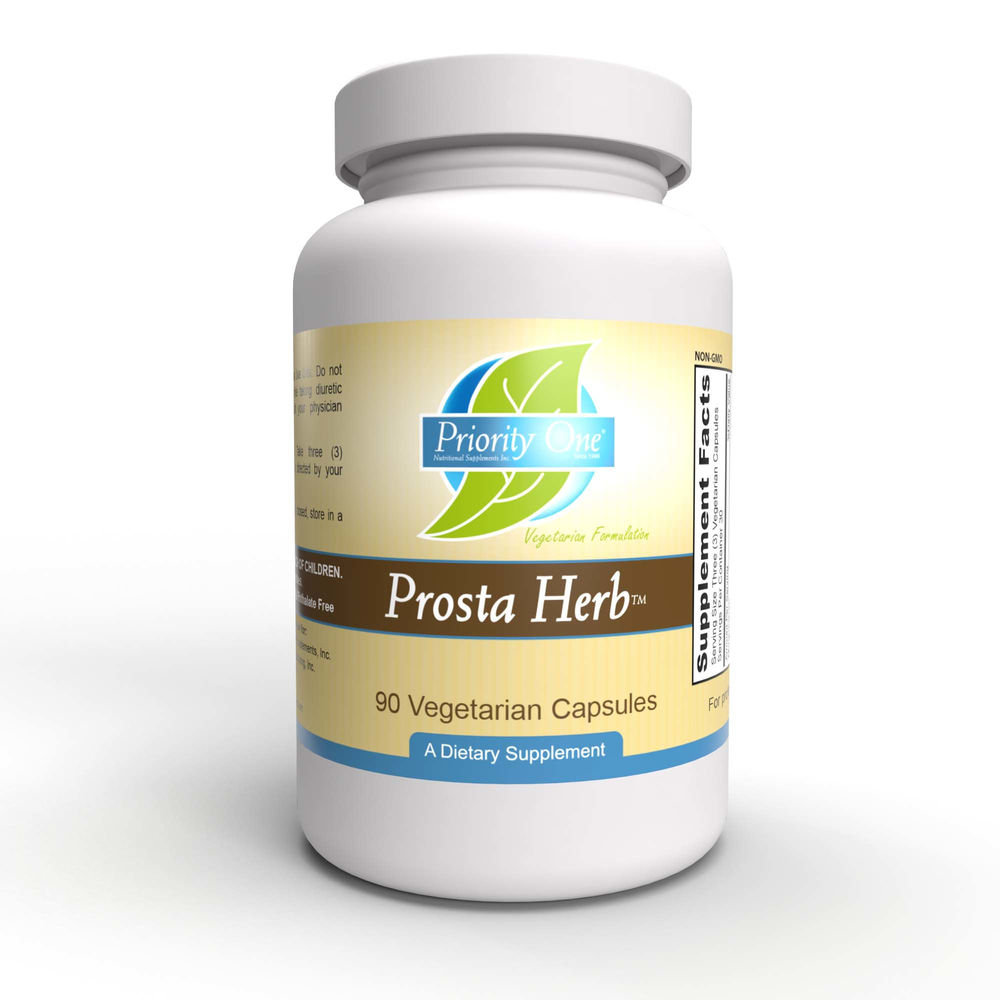 SKU: PR7-1613
NUTRITIONAL BENEFITS
A vegetarian formula of nutrients and herbs to support a healthy prostate.
MAY BE HELPFUL FOR
Providing nutritional support to help balance male hormones, improve prostate health and strengthen the immune system. An excellent support and preventative supplement.
REOCMMENDATIONS: One (1) capsule three (3) times daily or as directed by your physician.
Serving Size: Three (3) Vegetarian Capsules
Amount Per Serving
Magnesium (Gluconate) ...30mg / 7.5% DV
Zinc (Glycinate) ...9.9mg / 66% DV
Selenium ...200mcg / 266% DV
Bioflavonoids ...400mg**
Maitake ...100mg**
Pygeum ...75mg**
(Prunus Africancum)
Extract Lipid Sterolic Serona Repens ...300mg**
(Saw Palmetto Berries Extract 4:1)
Uva Ursi ...30mg**
Pumpkin Seed Concentrate ...30mg**
Pollen ...15mg**
Glutamic Acid ...405mg**
Alanine ...405mg**
Glycine ...405mg**
Flaxseed Organic ...30mg**
** No US Daily Value has been established
Contains:
Rice Powder
Supplemental Facts:
This product is encapsulated in a vegetarian capsule.
Contains no preservatives.
KEEP CONTAINER TIGHTLY CLOSED.STORE IN A COOL, DRY TEMPERATURE.
KEEP OUT OF REACH OF CHILDREN.
Contains Uva Ursi. Do not take this product while taking diuretic medications. Consult your physician before use.