Prostate Advantage®
Nature's Way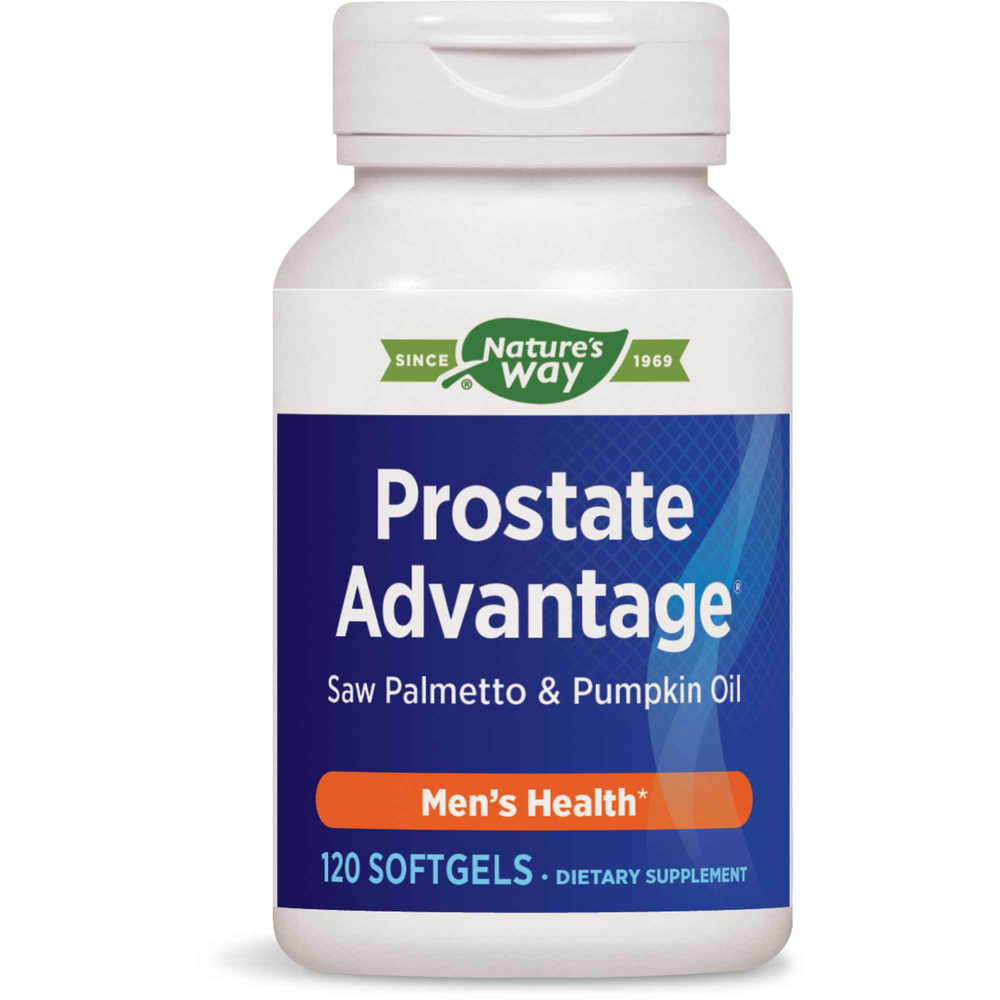 SKU: EN2-08342
Enzymatic Therapy Prostate Advantage was designed to provide comprehensive nutritional support for the prostate gland. The formula combines three clinically studied, and pygeum bark long used to enhance prostate and bladder function. Prostate Advantage: Contains the standardized oil extracts recommended by researchers and scientists for demonstrated effectiveness Meets and exceeds the safety and efficacy standards set forth by the German Commission E, key compounds and prevents the chemical alterations often caused by other extraction methods Includes pentacyclic triterpenes, sterolic triterpenes, fatty acids, esters of ferulic acid, and beta-sitosterol.
Enzymatic Therapy - Prostate Advantage:
The worldwide recognized authority for effective herbal remedies.
Includes a supercritical extract of saw palmetto berry.
Retains the full biological strength and activity of the plant extracts
Pumpkin seed oil
Concentrated plant extracts of saw palmetto berry
Suggested Use:
Take 2 softgels twice daily. If taking any medications, consult a healthcare professional before using this product. Not intended for use by pregnant or nursing women.
Serving Size: 2 Softgels
Amount per Serving:
Calories … 5
Total Fat … 0.5g
Saw Palmetto … 160mg**
(Serenoa repens) Berry Extract standardized to contain 85%-95% fatty acids, 0.2%-0.4% total serols, and 0.1%-0.3% beta sitosterol
Pumpkin Seed Oil ... 132mg**
Other Ingredients: Sunflower oil, gelatin, vegetable glycerin, beeswax, carab color, and caramel color.
Contains no salt, yeast, wheat, gluten, corn, dairy products, artificial flavoring, or preservatives. All colors used are from natural sources.
Warning:
If taking prescription drugs, consult your healthcare practitioner prior to use. Not intended for use by pregnant or nursing women.
Keep out of reach of children. Safety sealed with printed outer shrinkwrap and inner seal. Do not use if either is broken or missing.