Prostate Health
Priority One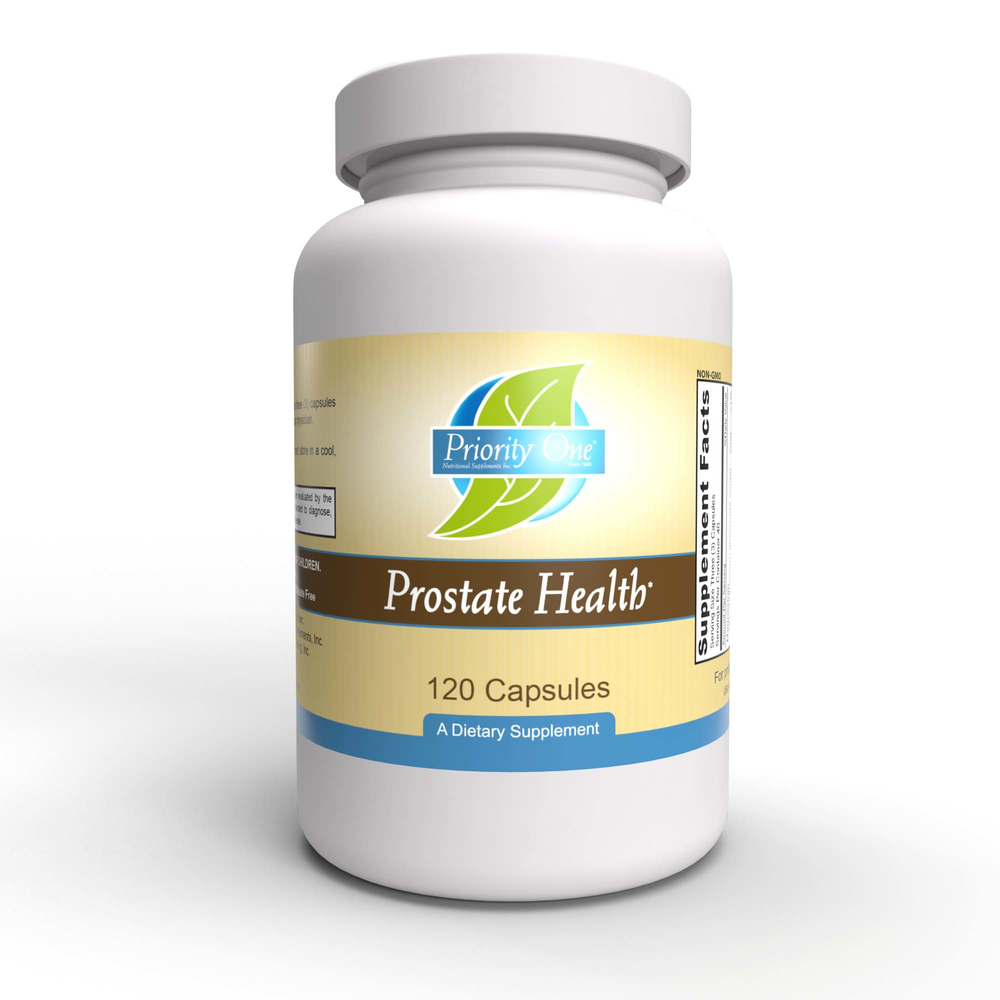 SKU: PR7-1171
Prostate Health is designed to support a healthy prostate and maintain male hormones already within the normal range.* It provides whole gland prostate with the beneficial effects of saw palmetto, and a high concentration of the three amino acids L-Alanine, L-Glycine, and L-Glutamic acid.*
Prostate health helps support healthy DHT levels already within the normal range, while promoting a healthy urinary tract.*
Take three (3) capsules daily, or as directed by your physician.
Serving Size: Three Capsules
Amount Per Serving
Magnesium ... 2mg
(as magnesium gluconate oxide)
Saw Palmetto ... 300mg**
(fruit)(Serenoa repens)(extract 4:1)
L-Alanine ... 405mg**
L-Glycine ... 405mg**
L-Glutamic Acid ... 405mg**
Prostate ... 240mg**
Pygeum ... 75mg**
(bark)(Pygeum africanum)
(extract 4:1)
Uva Ursi ... 30mg**
(leaf)(wild-crafted)
(Arctostaphylos uva ursi)
Pumpkin ... 30mg**
(seed)(Cucurbita pepo)
Bee Pollen ... 15mg**
Flax ... 30mg**
(seed)(cold-milled organic)
(Linum usitatissimum)
Other Ingredients: Rice chelate, maltodextrin, calcium silicate, capsule (gelatin, purified water).
This product does not include
Bisphenol-A (BPA)
Phthalate
GMOs
Keep container tightly closed, store in a cool, dry place.
Keep out of reach of children.