Prostatrol Forte
Ortho Molecular Products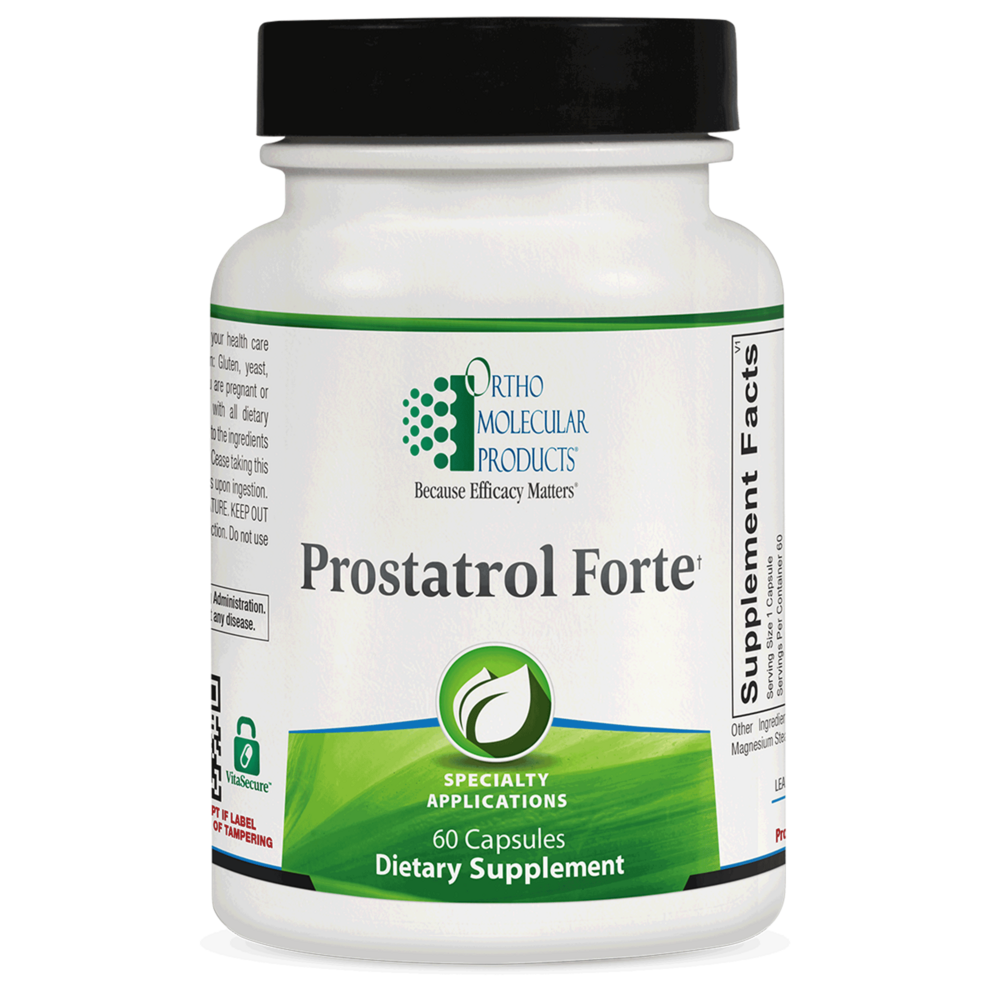 SKU: OHM-519060
Prostatrol Forte
Saw palmetto extract, stinging nettles root extract and pygeum bark extract each support prostate health, and their combination in a single formula creates a synergistic effect.*
1 capsule per day or as recommended by your health care professional.
Serving Size: 1 Capsule
Amount Per Serving
Zinc
(as TRAACS® Zinc Bisglycinate Chelate)
8 mg
Selenium
(as Selenium Glycinate Complex)
50 mcg
Copper
(as TRAACS® Copper Bisglycinate Chelate)
0.5 mg
Saw Palmetto Berry Extract
(Standardized to contain 45% Fatty Acids)
300 mg
Nettles Root Extract
(Standardized to contain 30 ppm Scopoletin)
120 mg
Pygeum Bark Extract
50 mg
Other Ingredients
Natural Vegetable Capsules, Microcrystalline Cellulose, Magnesium Stearate, and Silicon Dioxide.

Does Not Contain
Gluten, yeast, artificial colors and flavors.
Do not consume this product if you are pregnant or nursing. Consult your physician for further information