Protein Blend Powder (Type 0)
D'Adamo Personalized Nutrition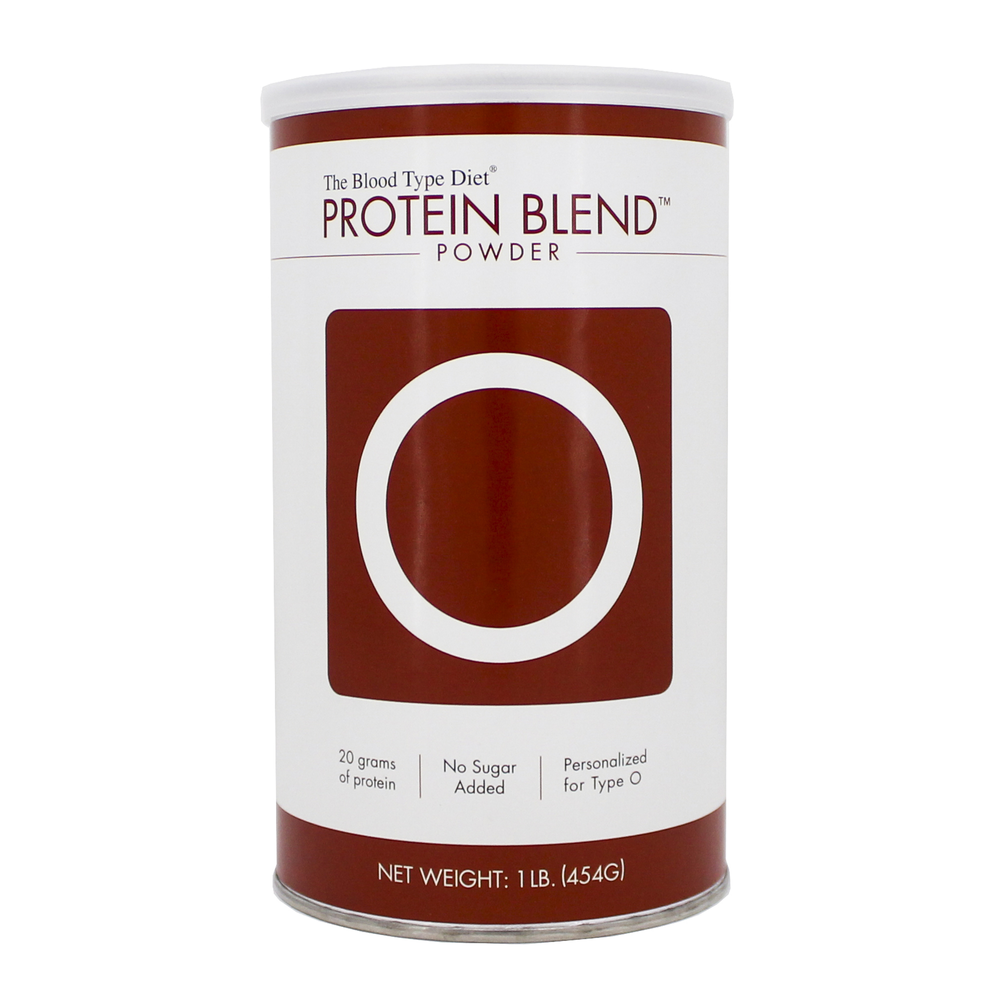 SKU: NAP-BT010O
Get the ultimate in clean protein fuel and boost your energy levels with custom-blended Protein Blend Powder O.
Dr. DAdamo, author of Eat Right 4 Your Type, created Protein Blend Powder O to mix easily with juices, water, fruit or it can be sprinkled onto food. It is naturally unflavored and contains no added sugar. For maximum benefits, use Protein Blend Powder O with liquids for a high-protein source of liquid nutrition to add a boost of protein to your diet. Enjoy as a meal replacement or as an in-between meals protein boost.
Not all protein powders are created equally and not all sources of protein are ideal for your body. Protein Blend Powder O contains 20 grams of gluten-free, non-GMO rice protein as the primary protein source. Each formula is free from synthetic and unnecessary additives and is 100% vegetarian.
2 scoops in 6-8 ounces of water or favorite juice
Serving Size: Two Scoops
Amount Per Serving
Calories ... 130
Calories from fat ... 10
Total Fat ... 0.5g
Saturated Fat ... 0g
Trans Fat ... 0g
Cholesterol ... 0mg
Sodium ... 50mg
Total Carbohydrate ... 11g
Dietary Fiber ... 6g
Sugars ... 2g
Protein ... 20g
Ingredients: Rice Protein Concentrate, Maltodextrin (Fiberso ™-2_, Arabinogalactan, Apple Fiber, Pectin, Alpha Lipoic Acid, Bromelain, Biotin