PS-100 [Phosphatidylserine] 100mg
Metabolic Maintenance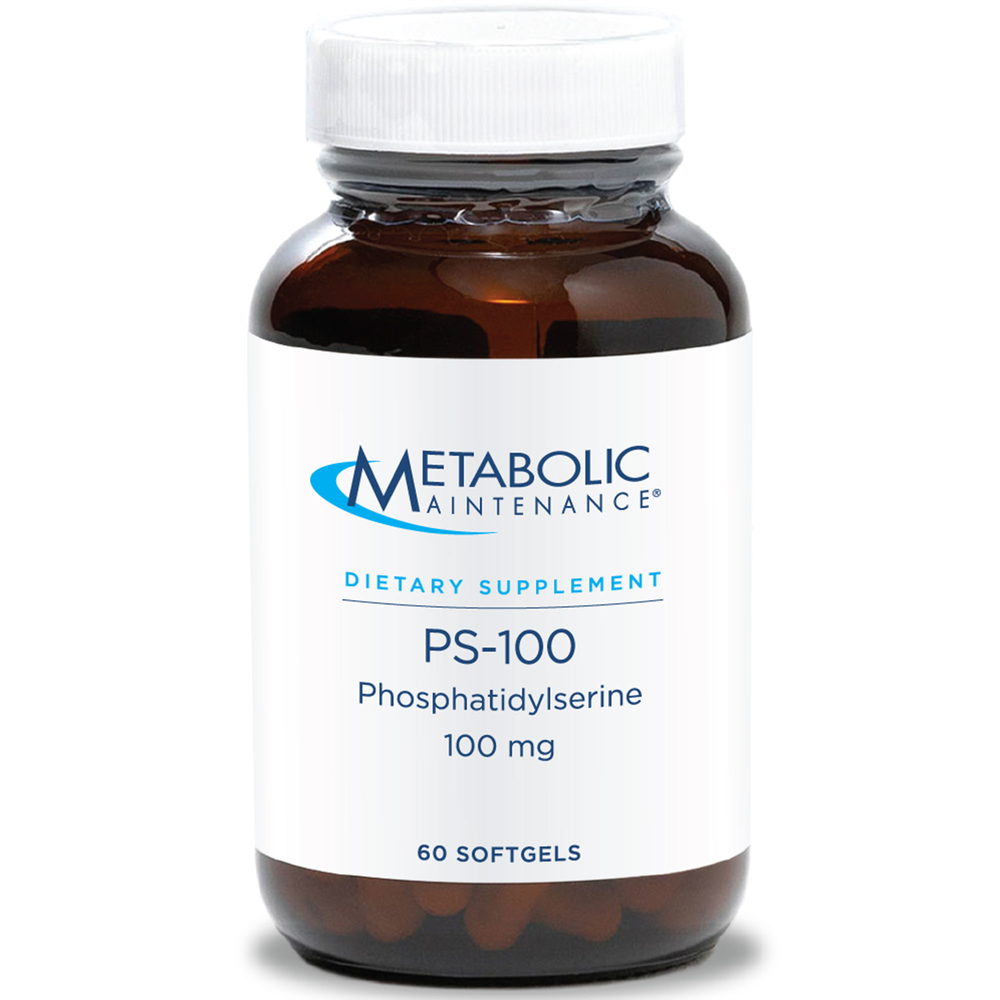 SKU: ME3-00640
Phosphatidylserine (PS) is a phospholipid that contains both an amino acid and fatty acids that are critical to the maintenance of cellular function, and is particularly concentrated in the brain. PS helps to keep heartbeat coordination, hormone secretion, and memory-related pathways functioning smoothly. Research indicates that when PS levels naturally decline with age, so do the abilities to learn, remember, and stay alert. PS helps support healthy brain and cellular function throughout the aging process. *
Maintains neuron health and communication*
Modulates cortisol response*
Supports normal memory and cognition*
Take one to three (1-3) softgels daily as directed by a healthcare professional. Best taken with meals.
Serving Size: 1 Softgel
Amount Per Serving
Calories ... 5
Total Fat ... 0.5g
Phosphatidylserine ... 100mg*
Phosphatidylcholine ... 2.5mg*
Other Ingredients: gelatin, glycerin, polyglycitol syrup, water.
Contains soy.
This product does not contain
Keep tightly closed in a cool, dry place, out of the reach of children.