Psyllium Husk w/ Chia Seed
Prescribed Choice/OL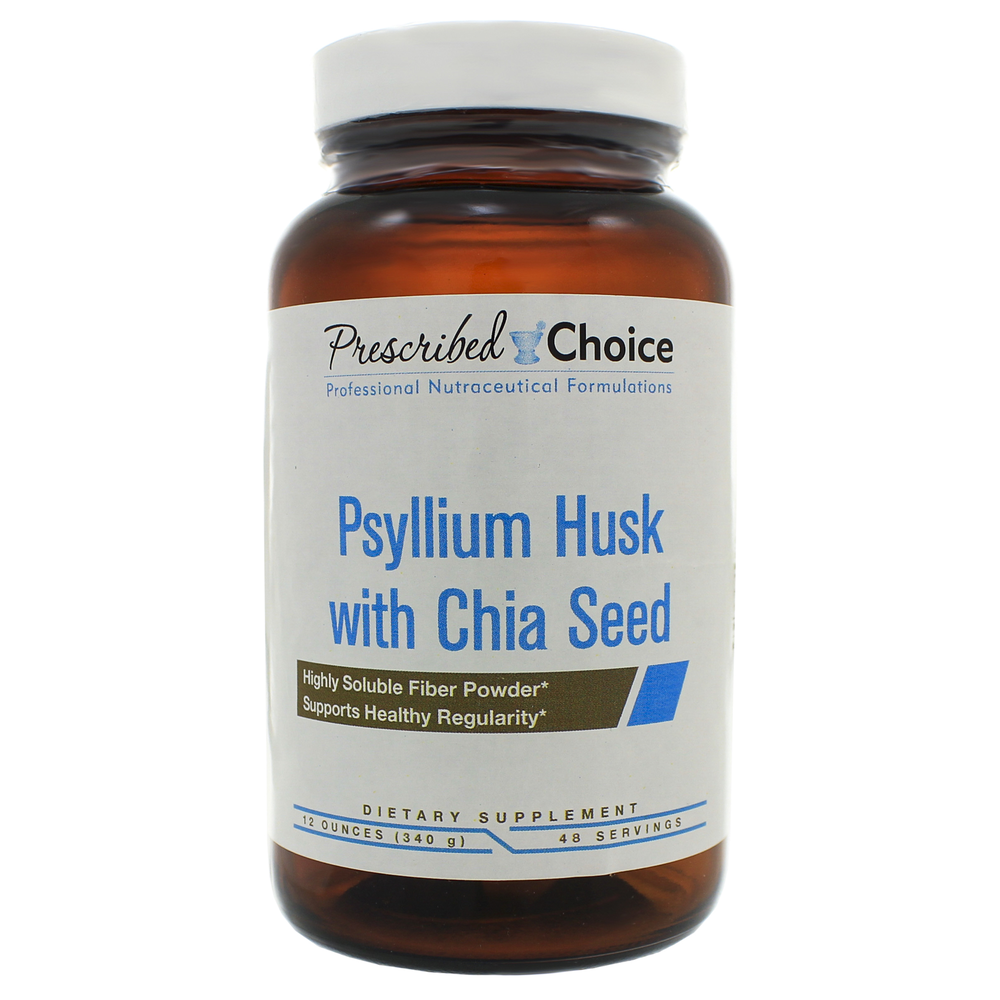 SKU: PRC-83032
Highly Soluble Fiber Powder*
Supports Healthy Regularity*
As a dietary supplement, take one (1) tablespoon (7g) per day, or as directed by a healthcare professional. Make sure to mix into another food or 8 oz of liquid before consuming.
Serving Size: One (1) Tablespoon (7g)
Amount Per Serving
Total Fat ... 1.1g
Protein ... 0.8g
Total Carbohydrates ... 4.5g
Total Calories ... 29.2
Dietary Fiber ... 4.5g ††
Sodium ... 3.5mg
Potassium ... 50mg
Psyllium Husk Powder ... 3.5g
Chia Seed ... 3.5g
Other Ingredients: None
No Fillers or flavors
†† Fiber is not digested, thus has no caloric effect.
CAUTION: If you are pregnant or nursing, have a medical condition, or are taking medication, consult your healthcare professional before using this or any other nutritional supplement. Discontinue use if allergic reaction occurs.
KEEP OUT OF REACH OF CHILDREN. STORE IN A COOL, DRY PLACE.