Pumpkin Seed Oil
Omega Nutrition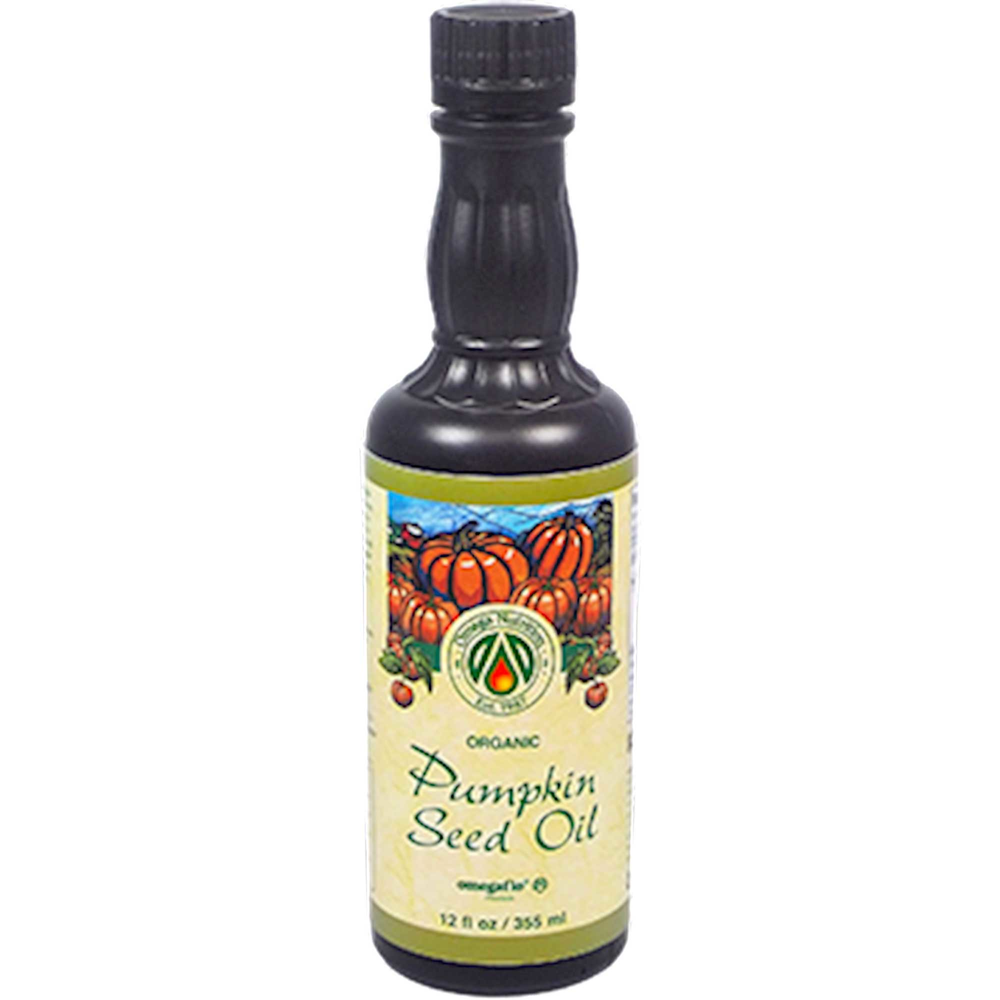 SKU: OM2-COPMK012
Omega Nutrition's unroasted Pumpkin seed oil is a great tasting nutritional powerhouse. It is an excellent source of unrefined omega-6 essential fatty acids (EFA's), plant phytosterols*, vitamin E, carotenoids and fat-soluble chlorophyll. It is also a convenient way to get daily requirements of omega-6 essential fatty acids (EFA's) which are necessary for every cell in our body,

Omega 6 EFA's should be consumed in their unrefined, cold pressed form.

Omega Nutrition ensures the delicate and valuable nutrients of the Pumpkin Seed Oil are protected from heat, light and oxygen using the omegaflo® process. The opaque packaging protects against the nutritionally depleting effects of light and oxygen.

*Plant phytosterols are structurally similar to cholesterol that act in the intestine to lower absorption.


Suggested Use:
• Perfect oil for homemade salad dressings
• Mix in hot & cold cereals, smoothies & coffee
• Drizzle over soups
• Great for hair & skin
• Do not heat
Serving Size:
1 tbsp (15mL)
Calories
... 130
Total Fat
... 14g
Saturated fat
... 2g
Trans fat
... 0g
Polyunsaturated fat
... 7g
Monounsaturated fat
... 3.5g
Sodium
... 0mg
Total Carbohydrate
... 0g
Protein
... 0g
Ingredient
: organic pumpkin seed oil.
No soy, gluten, or dairyOrganic / Kosher / Non-GMO / Vegan
Refrigerate after opening.
Sediment deposits may occur nauturally in unrefined oils. Do not heat over 212 degrees F / 100 degrees C. Low temperature cooking only.
omegaflo® is a registered trademark of: ©2013 Omega Nutrition USA Inc. Bellingham, WA 98226