Pure Hyaluronic Acid Serum
Klaire Labs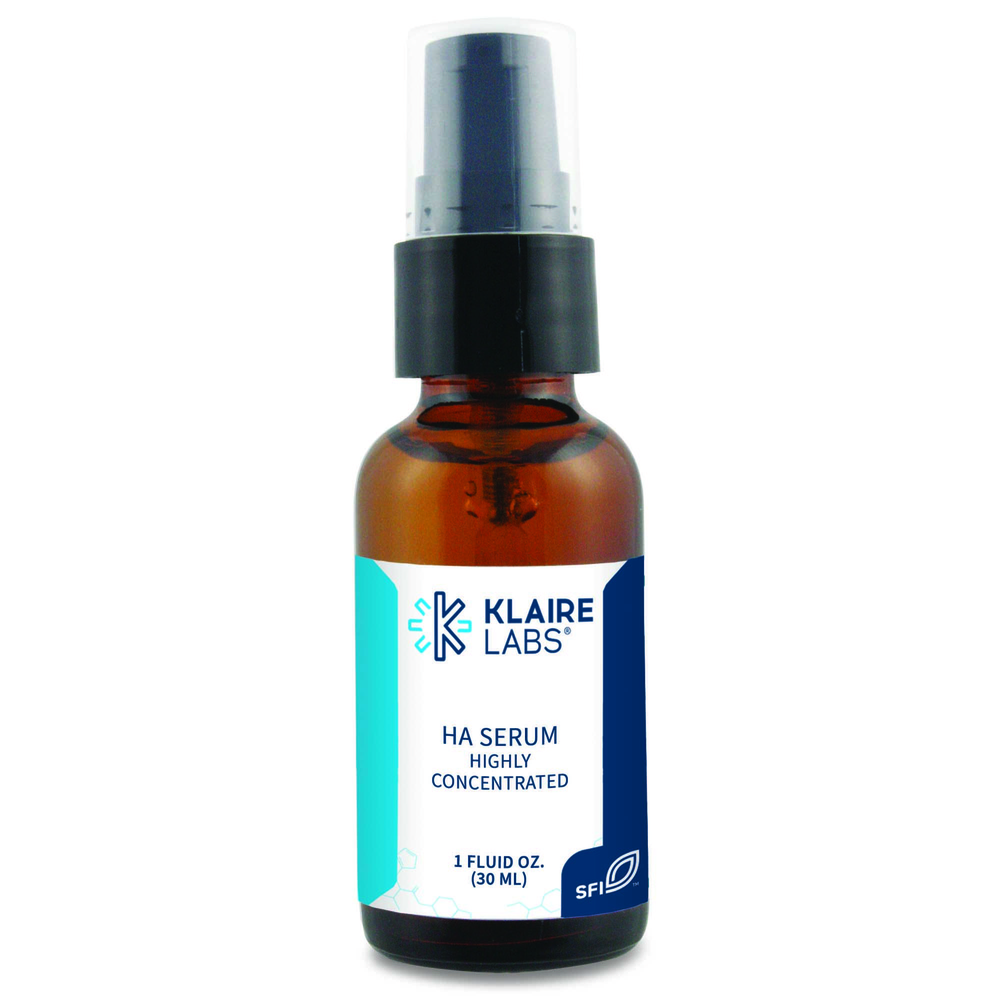 SKU: COM-CP1112
Hyaluronic acid (HA) is the body's own super moisturizer, capable of holding up to 1,000 times its weight in water. The body's HA production decreases with age, leaving the skin feeling dry and wrinkled. HA Serum helps enhance the skin's moisture, helping it look and feel soft and supple. It can be conveniently added to any skin rejuvenation program. Made with 100% pure hyaluronic acid.





Suggested Use:
After cleansing massage 1 or 2 drops onto the face, neck, and back of hands. For best results use twice daily. For optimum moisture retention use when skin is hydrated or as directed by a healthcare professional.


Ingredients:
De-ionized water, sodium hyaluronate (hyaluronic acid).

Free of the following common allergens: milk/casein, eggs, fish, shellfish, tree nuts, peanuts, wheat, gluten, soybeans, and corn. Contains no artificial colors, flavors, or preservatives.


Caution: For external use only. Avoid contact with eyes. If skin irritation occurs, discontinue use and consult a physician. Do not use if you are pregnant, lactating or intend to become pregnant. Consult with your physician before using this product if you have a medical condition, or are taking prescription drugs. KEEP OUT OF REACH OF CHILDREN