Pure Vitamin C Powder
Allergy Research Group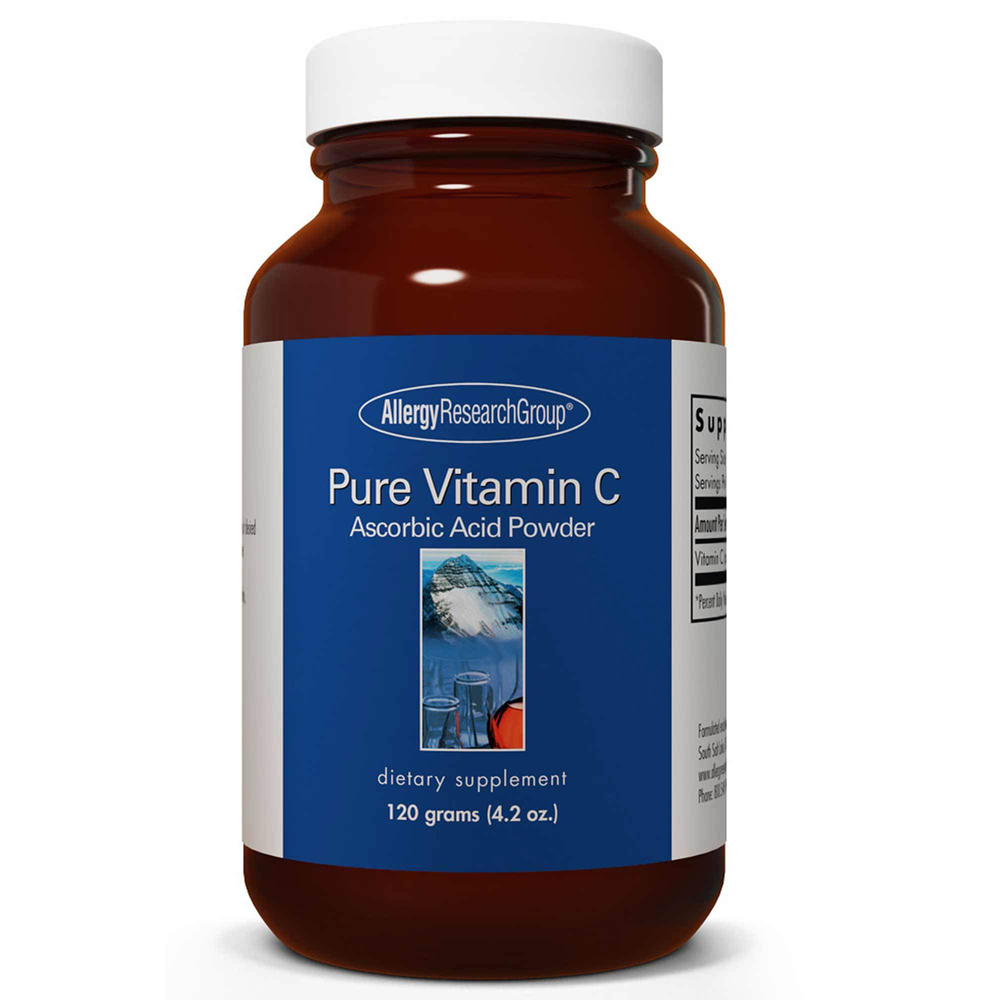 SKU: ARG-70020
This Pure Vitamin C is ascorbic acid in unbuffered form, and may be preferred by sensitive individuals who tolerate its mild acidity.
As a dietary supplement, 1/4 to 1/2 teaspoon in 4 to 8 ounces of desired liquid, with meals, or as directed by a healthcare practitioner.
Serving Size: 1/2 teaspoon (2 g)
Amount Per Serving
Vitamin C ... 2000mg
(as Ascorbic Acid)
Variations in product color may occur. Keep in a cool, dry place, tightly capped.