Purge External Wind Liquid
Kan Herb Company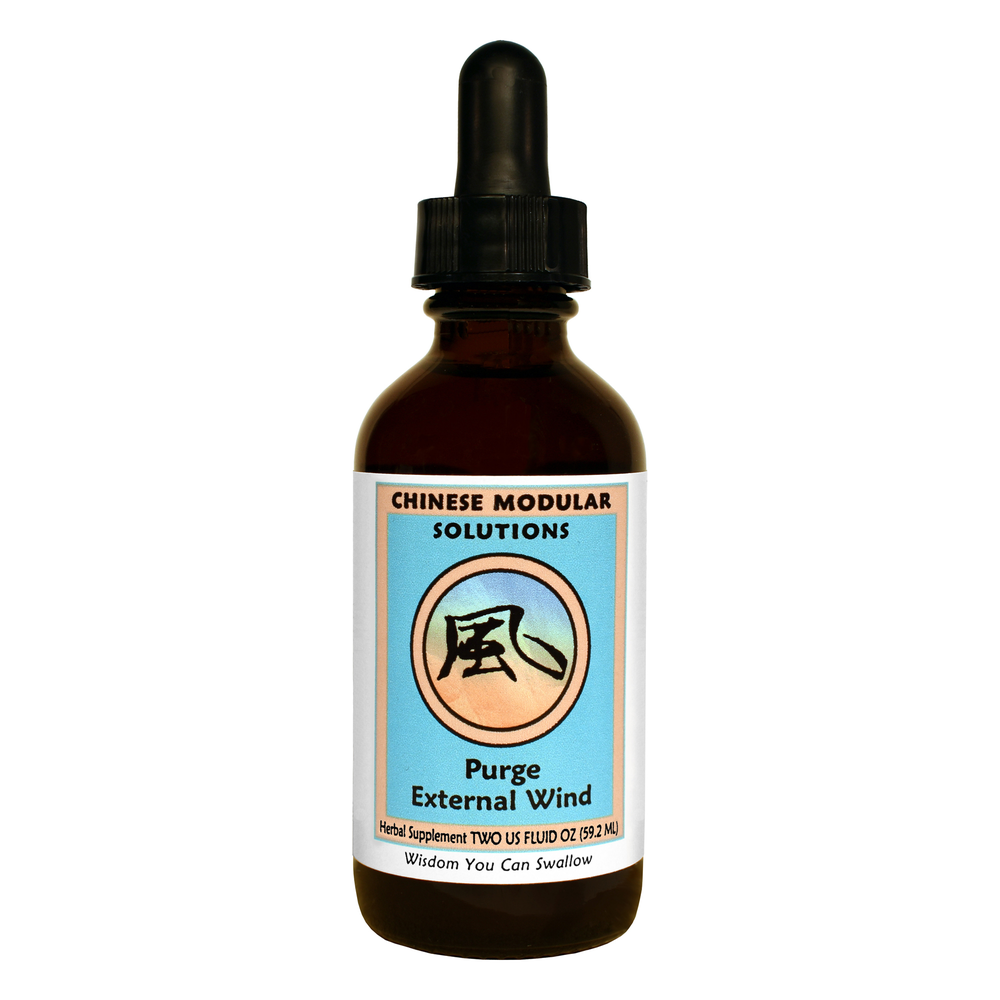 SKU: KA3C-PEW2
Mobilizes defensive resources at the surface by activating Qi, Blood, and Wei in the
channels and blood vessels of the skin and muscles
-Helps relieve occasional stiff or sore muscles, mild fever or chills
-Aids in reducing occasional cough, sore/scratchy throat, sinus or ear congestion,
headache, runny nose, allergies
-Soothes skin rashes associated with exposure to wind, Heat or Toxin
-Helps reduce occasional headache due to minor injury or fatigue and tension
from overwork
1-2 dropperfuls, 2-3 times per day. Shake well before every use.
In Pinyin:
Sang ye, Ge gen, Huang ju hua, Fang feng, Qiang huo, Bai zhi, Bo he, Xin yi
hua, Gui zhi, Chai hu, Chuan Xiong, Gao ben, Gan cao.

In common:
White mulberry leaf, Kudzu root, Yellow chrysanthemum flower, Siler root,
Notopterygium root and rhizome, Fragrant angelica root, Chinese mint herb,
Magnolia flower, Chinese cinnamon twig, Bupleurum root, Sichuan lovage
rhizome, Chinese lovage root, Chinese licorice root.
Water 55%-65%, Alchohol 18%-22%, <2% glycerin.
Cautions/Contraindications:
-Clamminess or excessive perspiration at rest or upon slight exertion
-Dehydration
Use only as directed by your health care provider and seek their advice if pregnant or nursing.
Keep out of reach of children.
Store at room temperature, keep tightly capped and out of direct sunlight.