Purge Heat Liquid
Kan Herb Company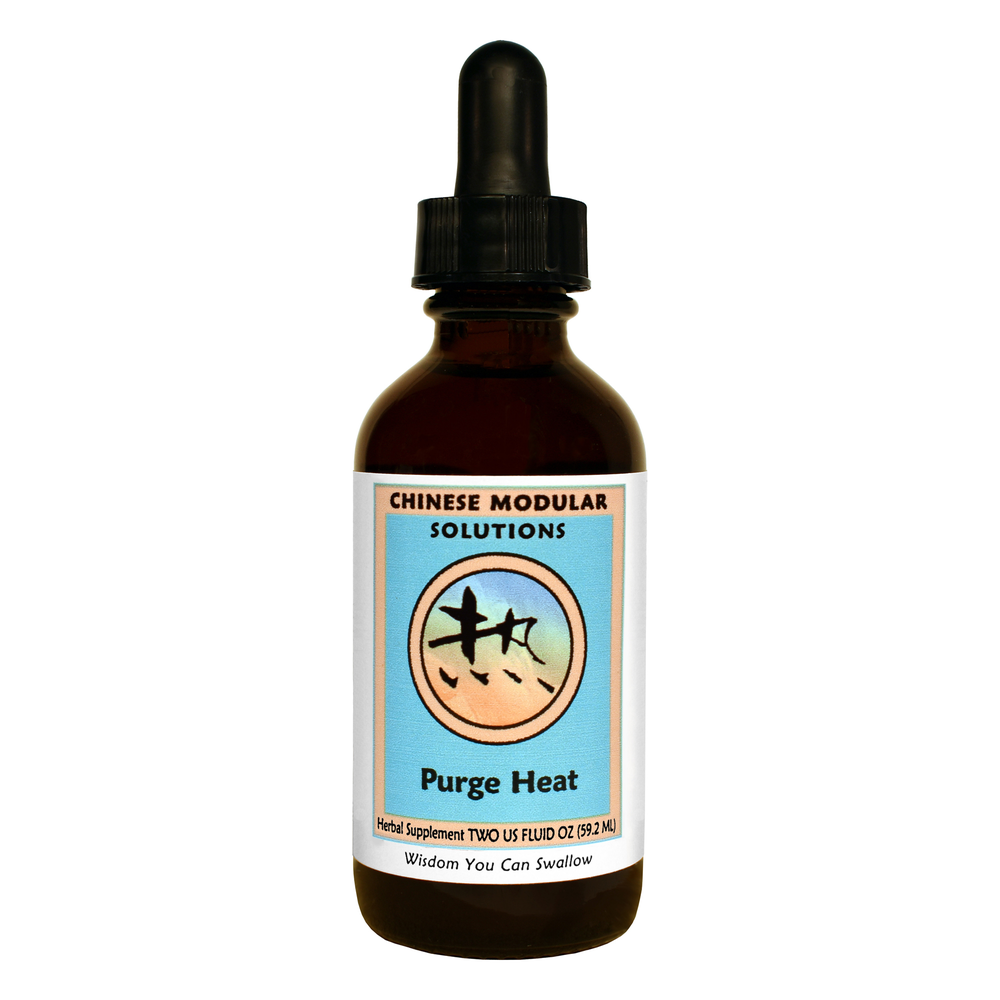 SKU: KA3C-PH2
Eliminates Internal Heat from within all three Burners as well as from the
Defensive (Wei), Active (Qi), Nutritive (Ying), and Constructive (Xue) levels
of metabolic activity.
-Helps relieve occasional moderate to high fever, occasional infections,
inflammations, and allergic reactions
-Soothes skin irritation, sores, wounds, pustules
-Eases occasional scanty, dark yellow, burning urine or dark, malodorous stool,
constipation or diarrhea
-Helps reduce occasional breast pain, redness, swelling and tenderness
-Eases complaints worse from exposure to heat and warm weather or after eating
and drinking spicy, broiled, fried or fatty foods
1-2 dropperfuls, 2-3 times per day. Shake well before every use.
In Pinyin:
Jin yin hua, Lian qiao, Ye ju hua, Xia ku cao, Sheng shi gao, Chuan xin lian,
Pu gong ying, Huang qin, CHai hu, Zhi mu, Gan cao, Sheng di huang.

In common:
Honeysuckle flower, Forsythia bud, Wild chrysanthemum flower, Prunella fruit
spike, Gypsum, Andrographis herb, Dandelion herb and root, Chinese skullcap
root, Bupleurum root, Anemarrhena rhizome, Chinese licorice root, Raw
rehmannia root.
Water 55%-65%, Alchohol 18%-22%.
Cautions/Contraindications:
-Prostration accompanied by chilliness and weakness
Use only as directed by your health care provider and seek their advice if
pregnant or nursing.
Keep out of reach of children.
Store at room temperature, keep tightly capped and out of direct sunlight.