Purge Red River Liquid
Kan Herb Company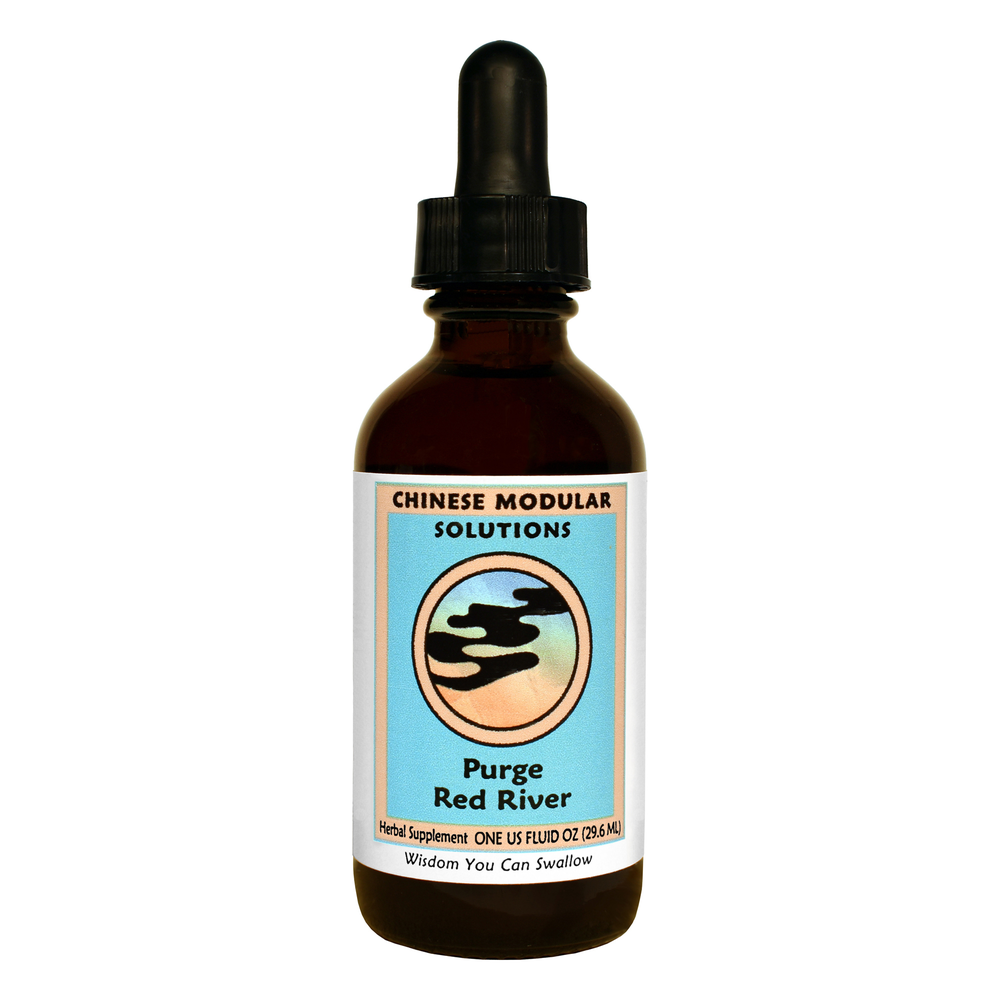 SKU: PB1
This formula vigorously mobilizes Blood, breaks up congealed Blood, alleviates
occasional pain and swelling, promotes the formation of new Blood, and eliminates
old or toxic Blood.
-Eases pain, inflammation, swelling and bruising due to contusion or sprain (may
be applied externally)
-Aids in reducing occasional localized pain in the chest, head, or abdomen
-Soothes menstrual discomfort including painful or delayed menstruation with large
clots, dark scanty flow
-Helps maintain a normal cholesterol level
-Eases occasional throbbing headaches associated with engorgement of blood vessels,
also helps relieve occasional varicose veins or hemorrhoids
1-2 dropperfuls, 2-3 times per day. Shake well before every use.
In Pinyin:
Yi mu cao, Mao dong qing, Hong hua, Ze lan, Dan shen, Yan hu suo, Huai niu xi, Chi
shao, Chuan xiong, Xiang fu, E zhu, San leng, Xue jie, Wang bu liu xing zi.

In common:
Siberian Motherwort herb, Pubescent holly root, Carthamus flower, Shiny bugleweed
herb, Chinese salvia root and rhizome, Corydalis yanhusuo tuber, Achyranthes root,
Chinese red peony root, Sichuan lovage rhizome, Cyperus rhizome, Zedoary rhizome,
Sparganium rhizome, Dragons blood palm resin, Vaccaria seed.
Water 55%-65%, Alchohol 18%-22%, <2% glycerin.
Cautions/Contraindications:
-Profuse bleeding, internally or externally
-During pregnancy
-Dehydration
Use only as directed by your health care provider and seek their advice if pregnant or nursing.
Keep out of reach of children.
Store at room temperature, keep tightly capped and out of direct sunlight.