Pycnogenol® 50mg
Klaire Labs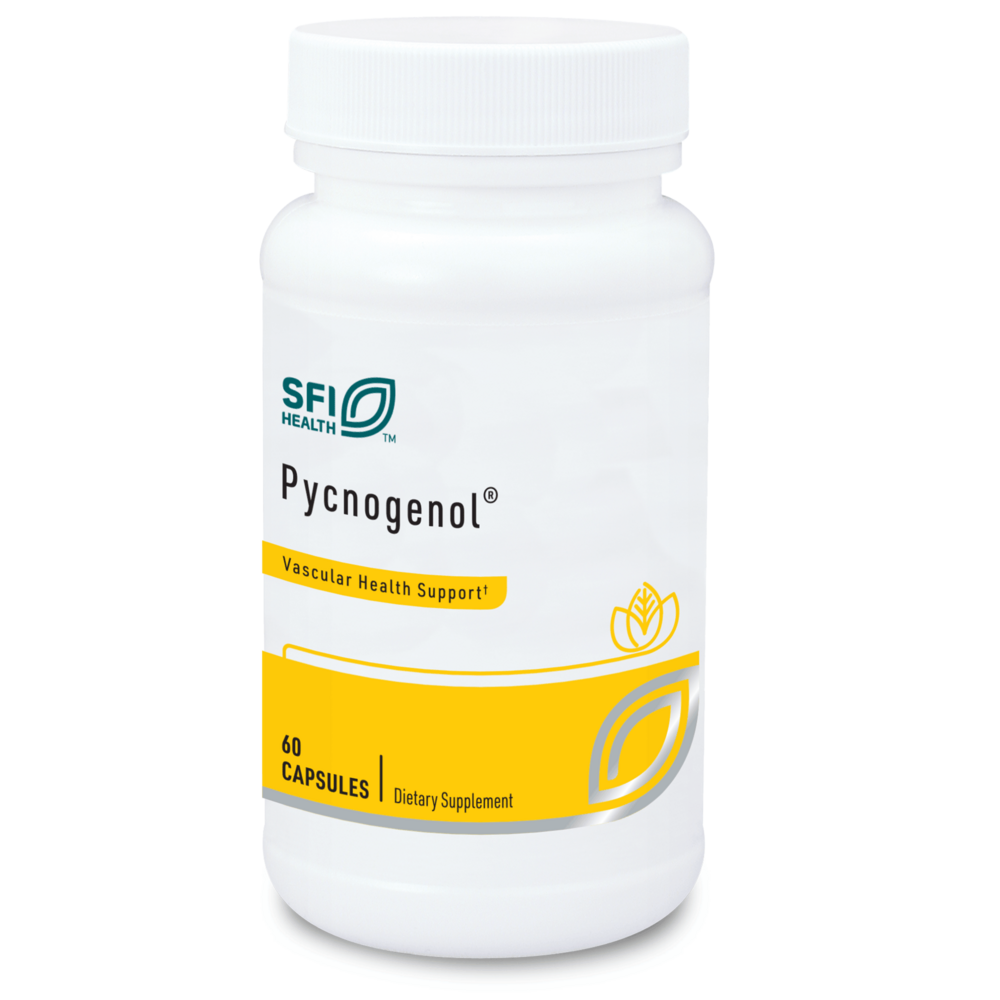 SKU: KLP-PYC6
This premium French maritime pine bark extract contains numerous bioactive compounds that support capillary and connective tissue function and provide antioxidant protection.† Pycnogenol® is a powerful scavenger of free radicals involved in inflammatory processes and supports elasticity and integrity of collagen in joints, capillaries, blood vessels, and skin.†
Suggested Use:
Take 1 capsule, 1 to 4 capsules daily with food or as directed by a healthcare professional.
Serving Size: 1 Capsule
Amount Per Capsule
French Maritime Pine Extract Pycnogenol®‡ … 50mg*
(Pinus pinaster) (bark)
Other Ingredients: Microcrystalline cellulose, vegetarian capsule (hydroxypropyl methylcellulose, water), L-leucine, and silicon dioxide.
Free of the following common allergens: milk/casein, eggs, fish, shellfish, tree nuts, peanuts, wheat, gluten, soybeans, corn, and yeast. Contains no artificial colors, flavors, or preservatives.
‡Pycnogenol® is a registered trademark of Horphag Research Ltd. Use of this product may be protected by one or more U.S. patents and other international patents.
Warning: If you are pregnant, nursing, have a medical condition, or taking prescription drugs, consult your physician before using this product.
KEEP OUT OF REACH OF CHILDREN.