Pycnogenol Superior 100 GOLD
Biogena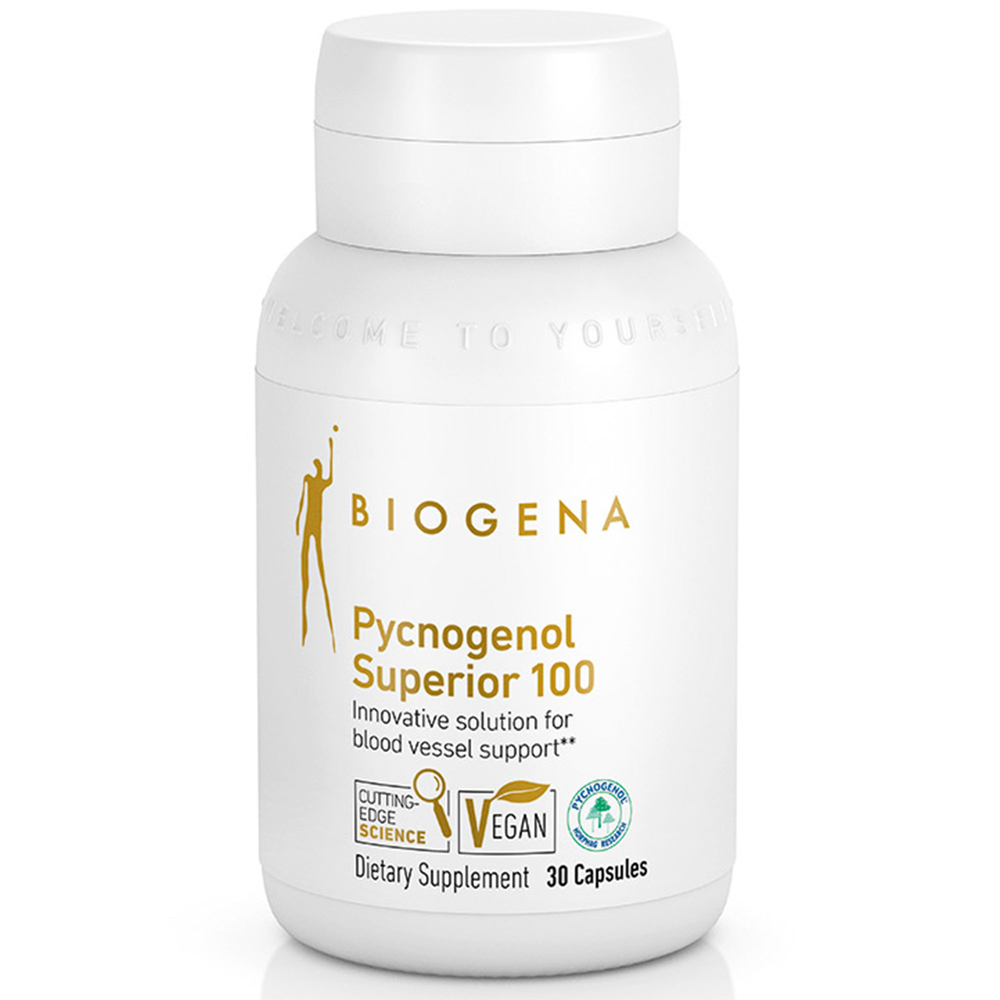 SKU: BIO211-939999226518
Pycnogenol Superior 100 GOLD is a purely plant-based product containing 100 mg patented pine bark extract (Pycnogenol®) and 100 mg grape seed extract. Pine bark extract supplies a high proportion of powerful antioxidants, procyanidins, bioflavonoids and organic acids, which offer multiple health benefits. Pine bark extract promotes microcirculation in the capillary vessels such as in the brain, protects the walls of blood vessels, supports healthy blood circulation and improves cognitive function. Pycnogenol® 100 by Biogena combines pine Pycnogenol® with grape seed extract as another natural source of antioxidant polyphenols.**
Suggested Use:
Take 1 capsule per day taken with a meal and plenty of liquid.

Serving Size: 1 Capsule

Amount Per Serving
Maritime pine bark extract … 100mg
(from French maritime Pinus pinaster)
contains proanthoyanidins ... 70 mg
Grape seed extract ... 100 mg
contains proanthocyanidins ... 30 mg

Other Ingredients: hydroxypropyl methyl cellulose (vegetablecapsule shell, Vcaps® Plus), microcrystalline cellulose.


Does not contain: Gluten, soy, milk, tree nuts, wheat, peanuts, fish, crustacean shellfish

Ideal for Vegans, Vegetarians

Trademark™

Vcaps® Plus is a trademark of Lonza or its affiliates, registered in the USA. Pycnogenol® is a registered trademark of Horphag Research Ltd. Use of this product may be protected by one or more U.S. patents and other international patents.



 
Warning: If you are pregnant or nursing, or taking prescription medications, consult your healthcare provider before taking this product.
Store in a cool, dry place. Keep out of reach of children.