Pyloricil
Ortho Molecular Products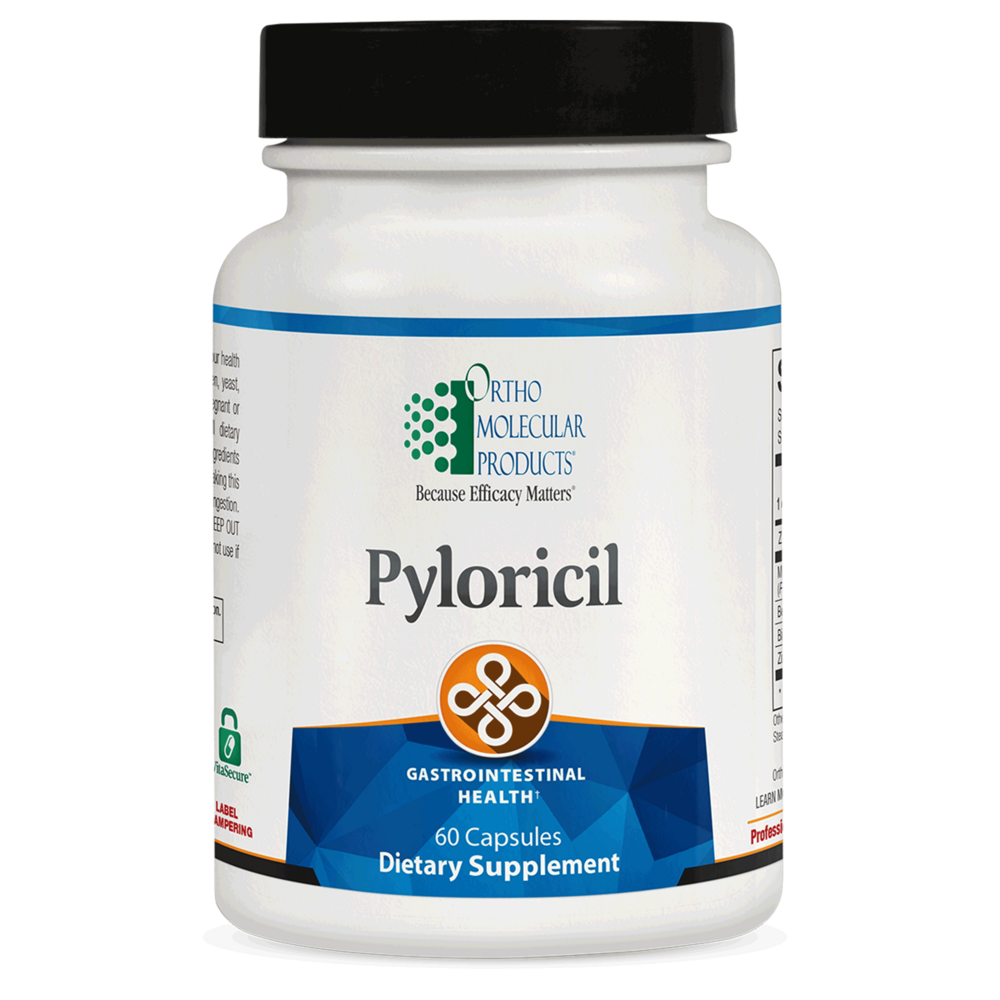 SKU: OHM-847060
Pyloricil
Pyloricil includes ingredients such as mastic gum, bismuth citrate and zinc carnosine to promote microbial balance in the gastrointestinal tract and the stomach.*
1 capsule two times per day or as recommended by your health care professional.
Serving Size: 1 Capsule
Amount Per Serving
Zinc (as Zinc Carnosine)
8.5 mg
Mastic Gum Extract
(Pistacia lentiscus)(Resin)
250 mg
Berberine Hydrochloride Hydrate
150 mg
Bismuth Citrate USP
125 mg
Zinc Carnosine
37.5 mg
Other Ingredients
Natural Vegetable Capsules, Microcrystalline Cellulose, Stearic Acid, and Magnesium Stearate.

Does Not Contain
Gluten, yeast, artificial colors and flavors.
Do not consume this product if you are pregnant or nursing. Consult your physician for further information.