CoQ10 (formerly Q-Best 100)
Thorne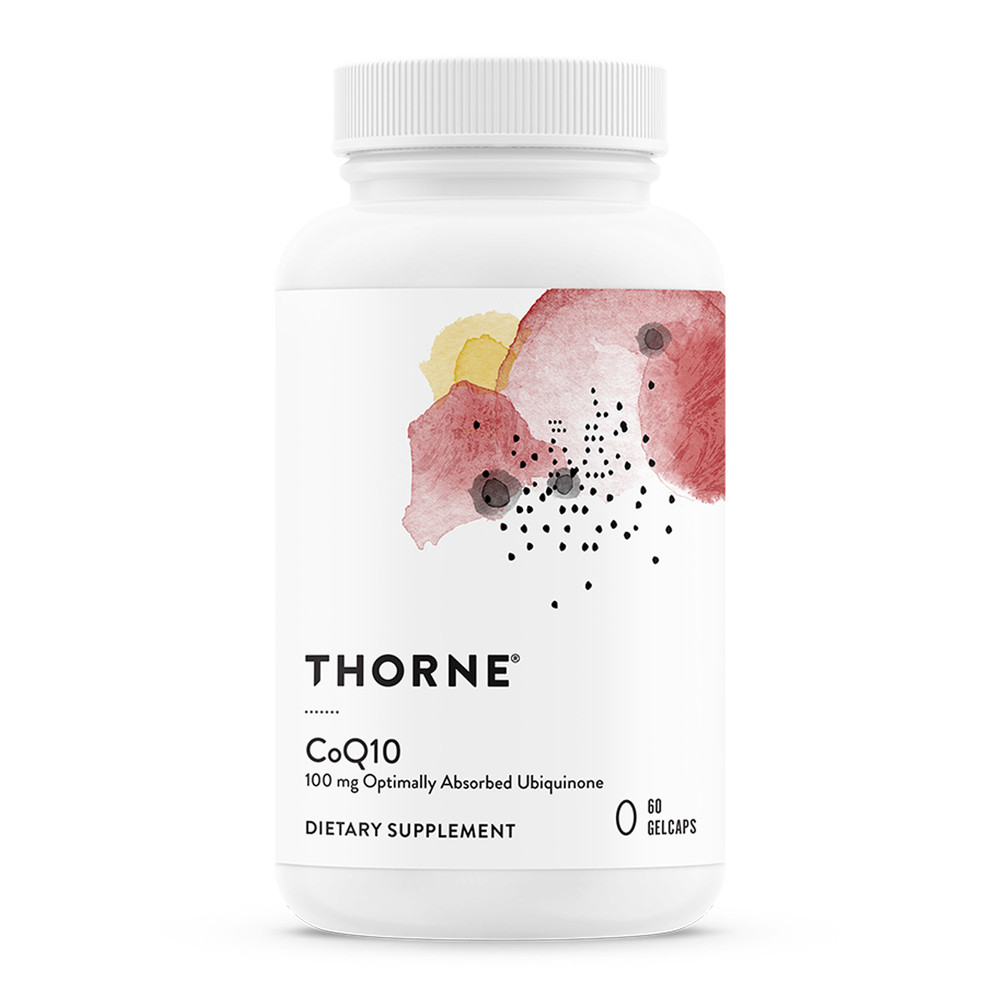 SKU: THO-SP624
Support cardiovascular and neurological health, cellular energy production, and healthy aging with well-absorbed CoQ10*

A proprietary form of CoQ10 – an essential nutrient for cellular energy production. CoQ10 promotes optimal heart, brain, and immune function, in addition to providing antioxidant support.*
Suggested Use:
Take 1 gelcap one to two times daily or as recommended by your health professional.
Serving Size:
1 Gelcaps
Amount Per Serving
Calories
... 10
Total Fat
... 1g
Protein
... 0.5g
Coenzyme Q10
... 100mg
Other Ingredients:
Flax Seed, Gelatin (Bovine), Purified Water and Glycerin (Vegetable Source) Gel Cap, Linoleic Acid, Lycopene and Turmeric Gel Cap, Soy Monoglycerides
Contains ingredients derived from soy (soy monoglycerides).
ALLERGY WARNING:
This product is contraindicated in an individual with a history of hypersensitivity to any of its ingredients.
PREGNANCY:
If pregnant, consult your health professional before using this product.