QB-Zyme Pro
Progressive Labs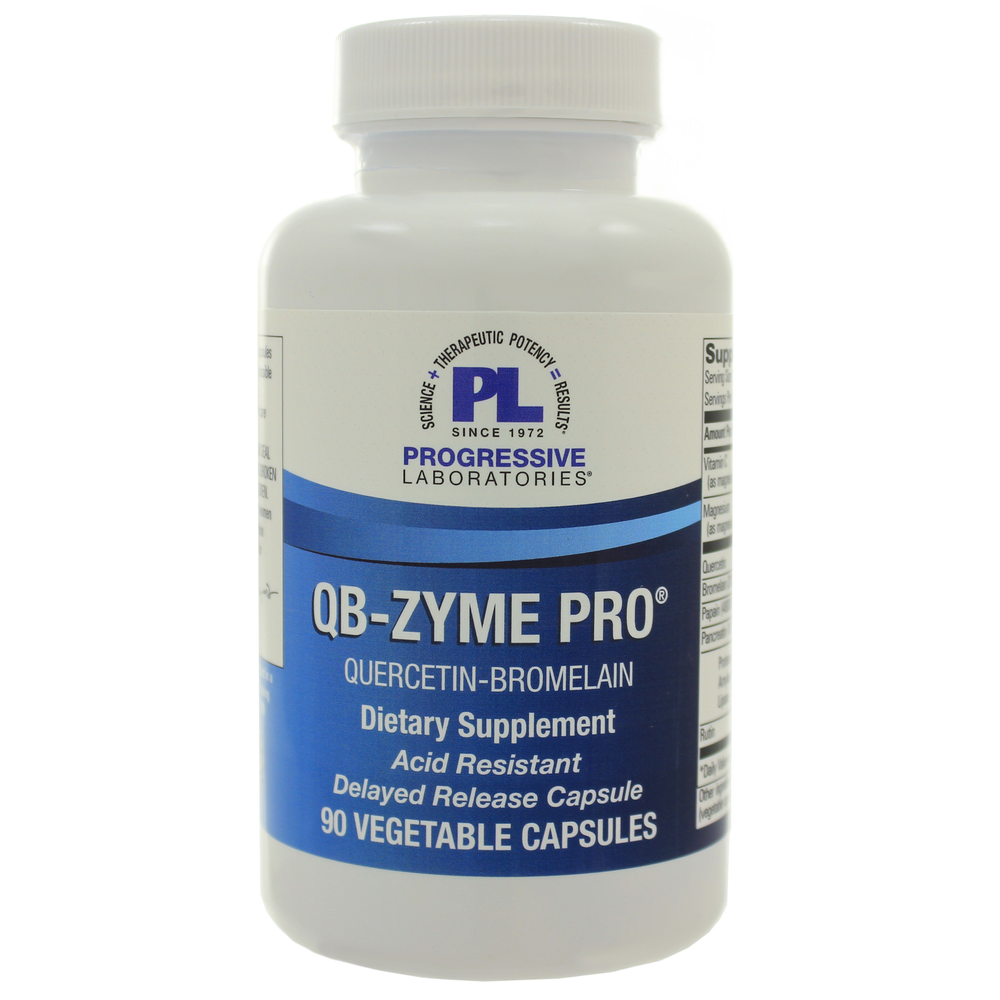 SKU: PGV-1029
This quercetin/bromelain complex is designed to nutritionally support the bodys natural defenses against allergies and to support normal healthy levels of inflammation.


Take 2-3 vegetable capsules, 2-4 times daily, preferably between meals.
Serving Size: 3 capsules
Amount Per Serving:
Vitamin C ... 249mg
(as magnesium ascorbate)
Magnesium ... 20mg
(as magnesium ascorbate)
Quercetin ... 750mg
Bromelain (2000 GDU/g) ... 375mg
Papain (48000 USP/mg) ... 225mg
Pancreatin 10X ... 75mg
Protease ... (250 USP units/mg)
Amylase ... (250 USP units/mg
Lipase ... (20 USP units/mg)
Rutin ... 75mg
Other ingredients: hypromellose (vegetable capsule), maltodextrin.