Quercetin 250mg
Vital Nutrients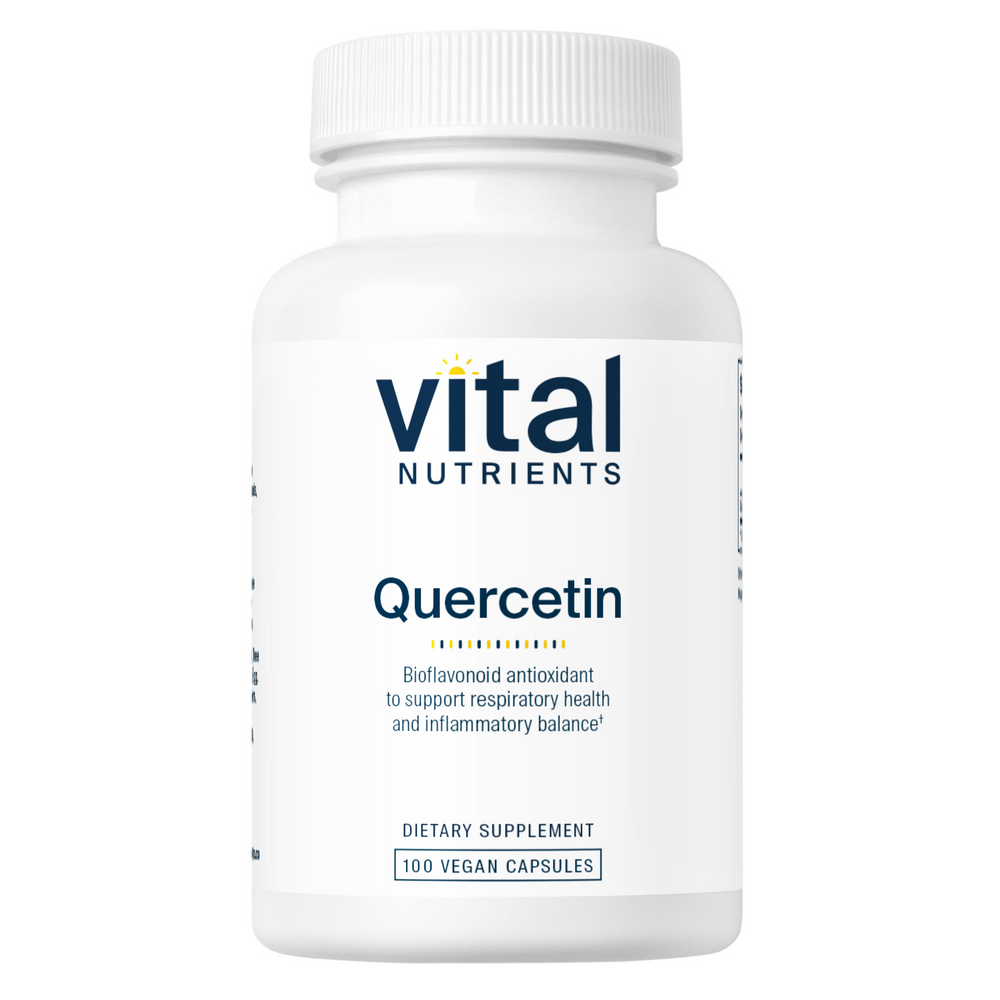 SKU: VN-QU
Potent bioflavonoid*
Promotes healthy enzyme levels*
Supports normal sinus and respiratory function*
Quercetin has been shown to be one of the most useful and physiologically active flavonoids.* It can be used for maintaining or supporting the proper levels of enzymes and physiologic factors necessary for normal respiratory and sinus function.*


Suggested Use:
Take 2 capsules twice per day between meals, or as directed by your healthcare professional.


Serving Size: 2 Vegetarian Capsules

Amount Per Serving
Quercetin … 500mg
(as standardized to minimum of 90%)

Other Ingredients: Cellulose, Vegetable Cellulose Capsule, Calcium Carbonate, Magnesium Silicate, Ascorbyl Palmitate, and Silica.

Free of gluten, dairy, peanut, tree nut, soy and egg. Free of artificial flavors, colors, sweeteners, excipients (fillers, coatings, binders), sugar and non-GMO


Warning: If pregnant or nursing, consult your healthcare practitioner prior to use. As with any product, discontinue use if adverse effects occur.