Quercetin 300
Allergy Research Group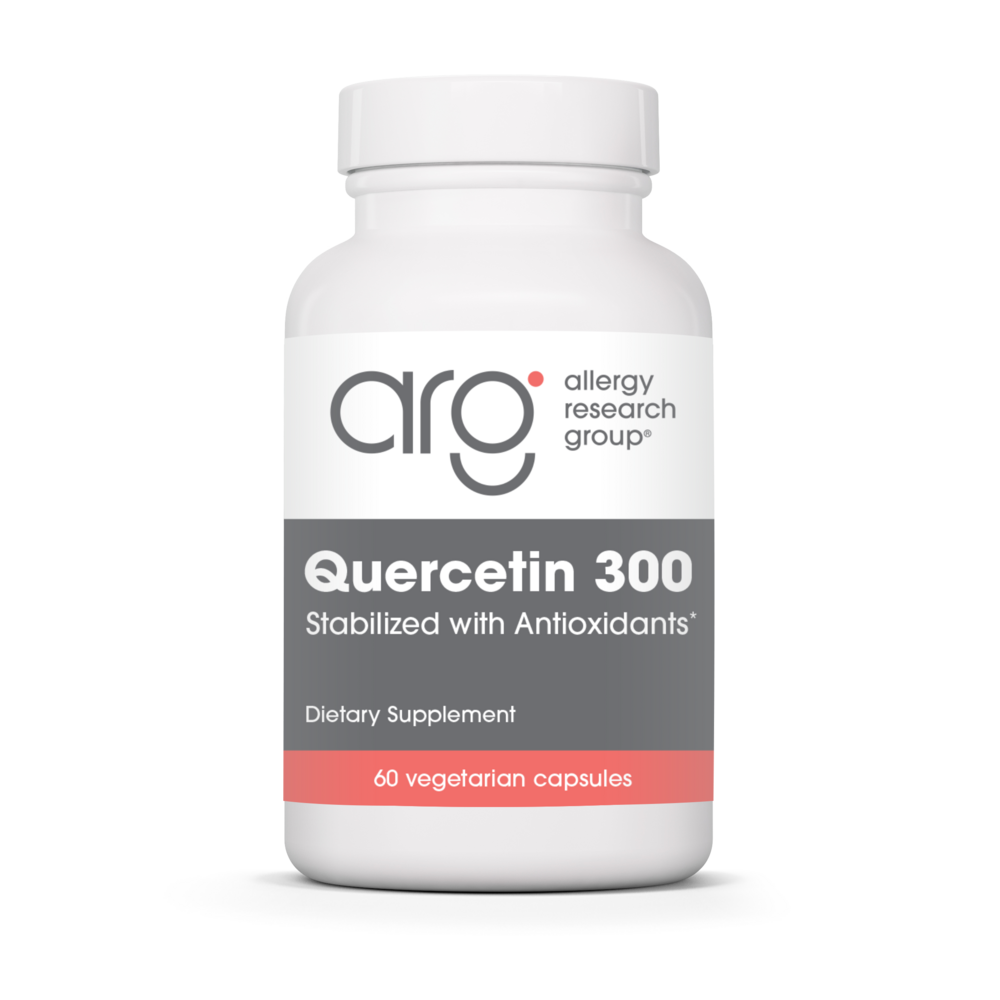 SKU: ARG-70060
High quality quercetin, derived from a non-citrus plant source, stabilized with additional antioxidants so as not to auto-oxidize (degrade spontaneously).*
As a dietary supplement, 1 or 2 capsules one to three times daily with meals, or as directed by a health practitioner.
Serving Size: 2 capsules
Amount Per Serving
Vitamin C ... 150mg
(as Ascorbic Acid)
Vitamin E ... 140IU
(as DL-alpha-Tocopheryl Acetate)
Quercetin ... 600mg
Other Ingredients: Hydroxypropyl methylcellulose, microcrystalline cellulose, silicon dioxide, L-leucine.
Keep in a cool, dry place, tightly capped.