Quercetin Plus
D'Adamo Personalized Nutrition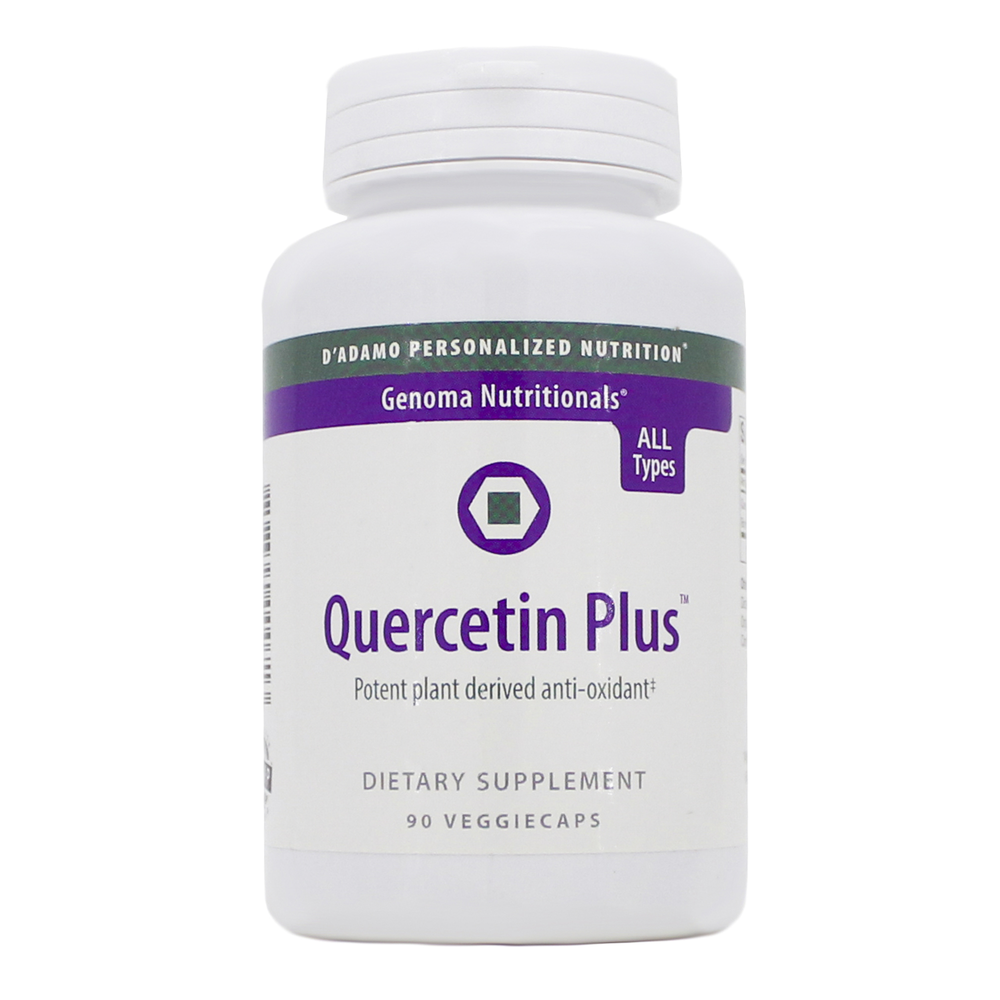 SKU: QUE15
Quercetin Plus helps reduce inflammation, support histamine clearance and aid in seasonal symptom relief. Also provides support for the cardiovascular and immune systems.
Research supports the findings that Quercetin may support a healthy response to occasional inflammation following sports activity and provide relief from seasonal symptoms. And Quercetin has been used for decades for healthy antioxidant support.
Quercetin Plus with the added ingredient of Bromelain was developed by Dr. Peter J. D'Adamo, author of Eat Right 4 Your Type, to give your body the antioxidant support it needs for healthy function.
Quercetin is an all-natural, plant-derived bioflavonoid 400 times more potent than vitamin E that supports protection against free radical damage—and it's suitable for all blood types and GenoTypes.
Quercetin Plus is produced in the USA and is GMP (Good Manufacturing Practices) quality assured and certified product as outlined by the Natural Products Association and is suitable for all blood types.
Suggested Use:
Take one (1) capsule twice daily on an empty stomach, or as directed by physician.
Serving Size: 1 Capsule
Amount Per Serving
Quercetin ... 300mg
Bromelain ... 15mg
Other Ingredients: Vegetable Cellulose, Dicalcium Phosphate, Magnesium Citrate, Organic Rice Extract, and Organic Rice Concentrate.
This 100% vegetarian product contains no sugar, salt, gluten, wheat, yeast, corn, soy, eggs or dairy, no preservatives, color or flavors, and no artificial ingredients.