Quiet Calm Liquid
Kan Herb Company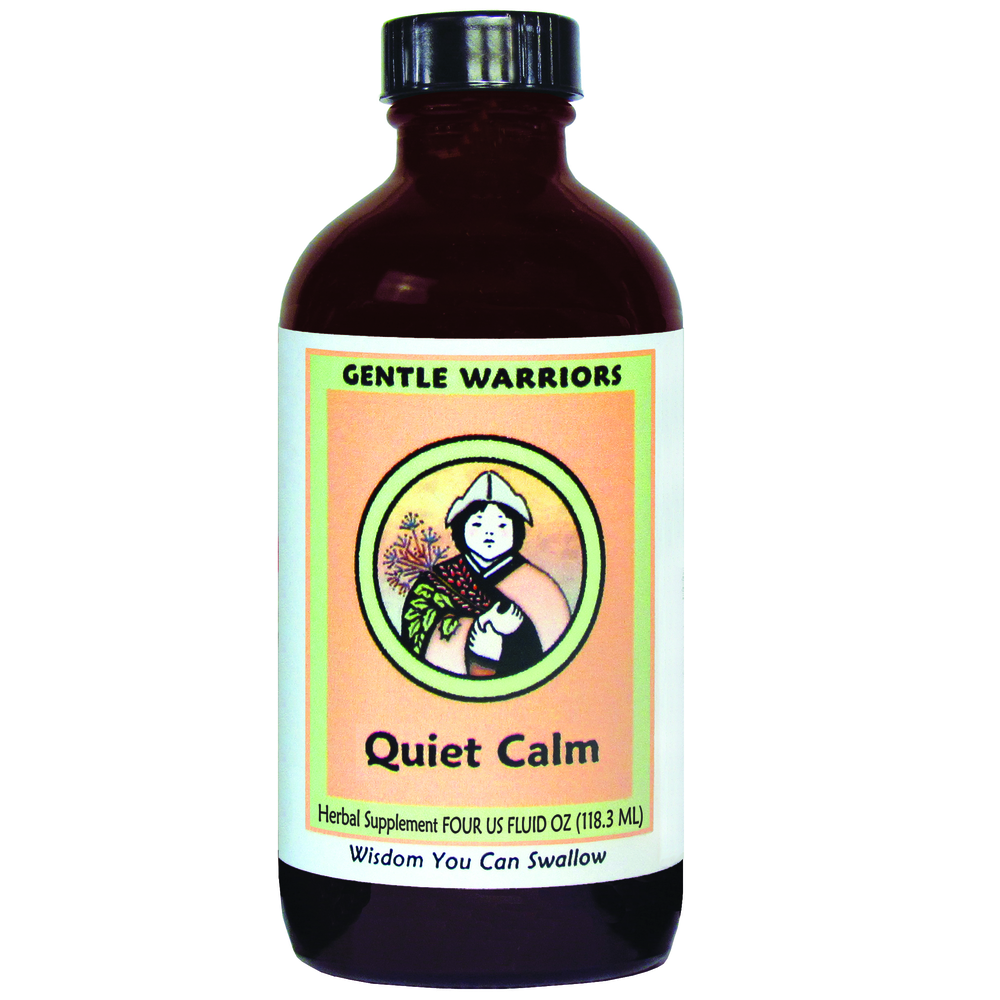 SKU: KA3G-QUC4
Quiet Calm, an herbal supplement, is available in a 1, 2 & 4 oz. bottle form.
0-4 years (15-30 drops), 4-8 years (30-45 drops), 8-12 years (45-60 drops), 12-adult (60-90 drops), 2-3 times daily recommended for all ages and shake well before every use.
Gambir leaf and twig
Sour jujube seed
Poria with wood root
Polygonum multiflorum stem
Lily bulb
Schisandra fruit
Anemarrhena rhizome
Lotus seed
Gastrodia rhizome
Silk worm
Mimosa tree bark
Mimosa tree flowers
Amber resin
Gardenia fruit
Red tangerine peel
Chinese licorice root

Water 48% to 54%
Vegetable Glycerin 24% to 26%
Alcohol 10% to 12%
(per volume)

To evaporate alcohol, place in hot water.
Keep out of reach of children. Store at room temperature.
Use only as directed by your health care provider. Keep tightly capped and out of direct sunlight.