Quiet Contemplative
Kan Herb Company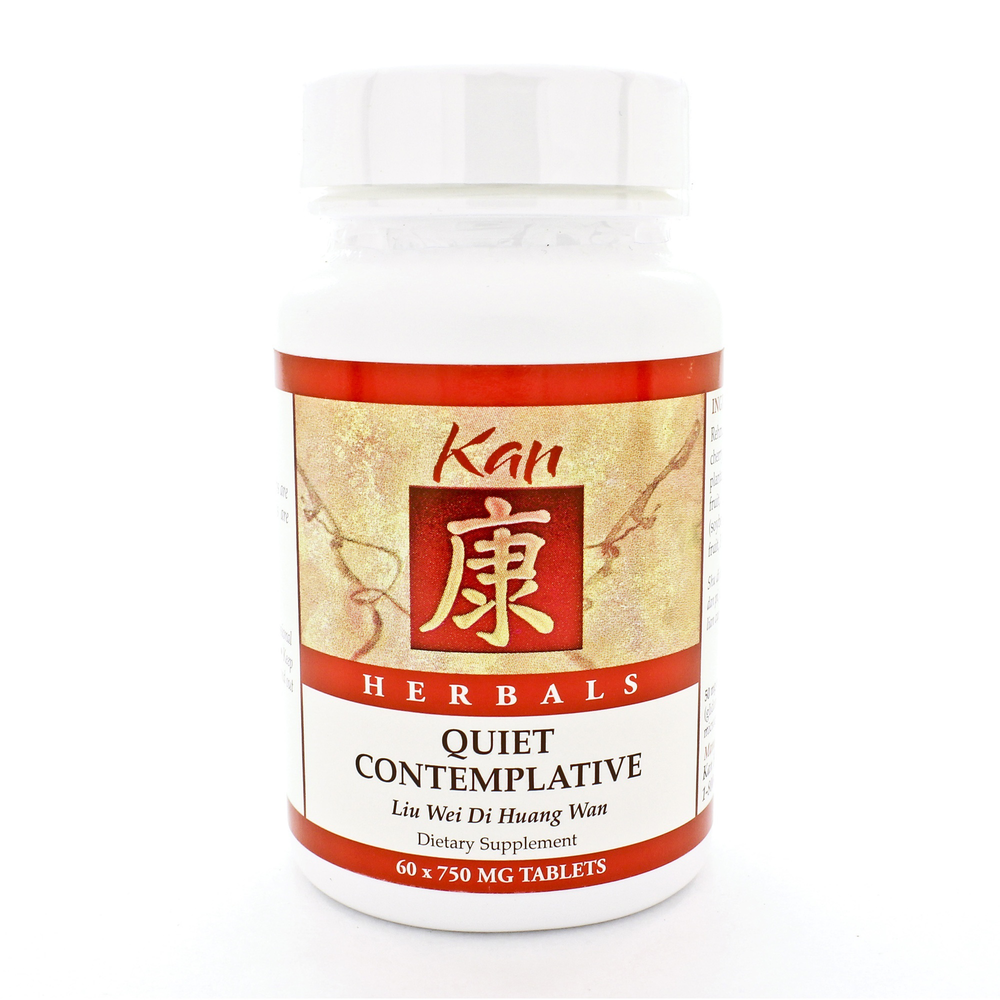 SKU: KA3H-QC60
Quiet Contemplative, by Kan Herbals, is available in a 60, 120 & 300 tablet form, as well as 1, 4 & 8 oz. bottle.
Suggested Use:
Take 2 tablets, 2-3 times daily.


Serving Size: 2 Tablets

Amount Per Serving
Proprietary Blend ... 1,400mg
Prepared rehmannia root, Asiatic corenlian cherry, Chinese yam rhizome, Poria, Asian water plantain rhizome, Tree peony root bark, Lycium fruit, processed polygonum multiflorum root (soybean), Chinese dodder seed, White mulberry fruit, Eclipta herb, Ligustrum fruit
Other Ingredients: Silicon dioxide (glidant/dehydrant), stearic acid (lubricant/binder), mircocellulose (coating).


Warning: Keep out of reach of children. Store at room temperature.
Use only as directed by your health care provider and seek their advice if pregnant or nursing.