Original Quinton Isotonic®
Quicksilver Scientific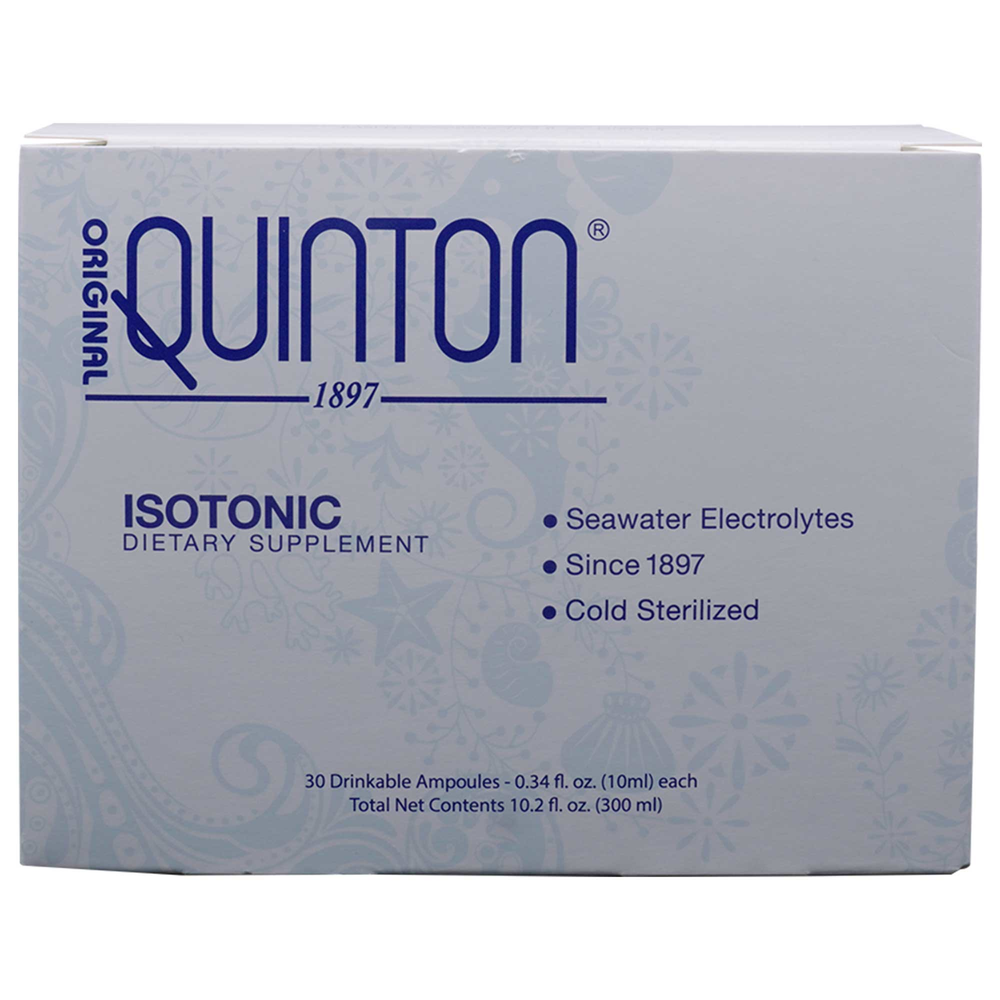 SKU: QSL-Q1015
A nutrient-rich, raw marine fluid harvested from the depths of plankton-rich ocean blooms and cold-sterilized to retain its healing properties. Contains over 80 bioavailable ionic minerals to replenish our cells with the same mineral-rich bath that nourished life on earth for so many millions of years.

Helps gently detoxify the body*
Helps restore optimum mineral and trace element levels*
Helps support sleep and relaxation*
Helps support normal digestion*
Helps keep the immune system alert*
Can help balance cellular nutrition*




Suggested Use:
Drink 1 ampoule, on an empty stomach. May be take up to 3 times daily or as suggested by your healthcare professional.


Serving Size: 1 drinkable vial (10ml)

Amount Per Serving
Sodium ... 28mg

Ingredients: Purified spring water, Seawater.