R-Lipoic Acid 300mg
Geronova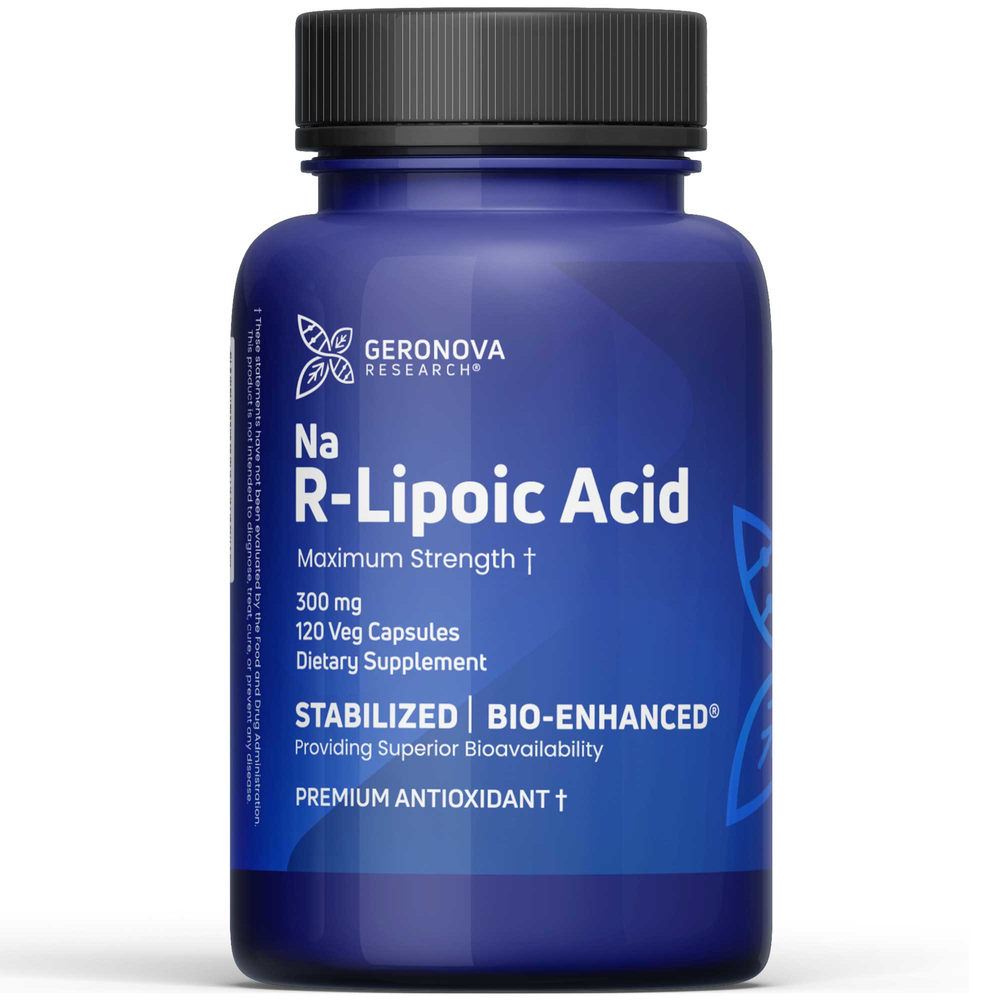 SKU: GER-BE115120
Bio-Enhanced® R-Lipoic Acid

Unsurpassed stability and absorption.

GeroNova's Bio-Enhanced R-Lipoic Acid in the form of Na RALA has demonstrated superior bio-availability, stability and potency.

Benefits:
The primary benefit of the completely water-soluble salt is that high blood and tissue levels can be achieved rapidly. Bio-Enhanced R-Lipoic Acid may deliver all the health benefits of lipoic acid: antioxidant protection and efficient energy production, and may result in an increased sense of well-being and improved health-span for regular consumers.*

GeroNova's proprietary stabilization process converts the biologically active, natural "R" form of lipoic acid to sodium-R-lipoic acid (Na RALA), which, in a recent human study achieved 40 times higher peak blood levels than pure R-lipoic acid.


Suggested Use:
Take one or more capsules daily, as tolerated, preferably on an empty stomach or as recommended by a health care practitioner

Serving Size: 1 Vegetable Capsule

Amount Per Serving
Sodium ... 10mg
Bio Enhanced® Na-RALA Sodium R-Lipoate ... 300mg
(Providing 100 mg of R-Lipoic Acid)

Other Ingredients: Vegetable cellulose (capsule), rice flour (non-GMO).

 
Keep out of reach of children. If you are pregnant or nursing, consult your physician before using this product. Store tightly sealed in a cool, dry area. Use only if bottle is sealed.