Rapid Balance-G.I.
DaVinci Labs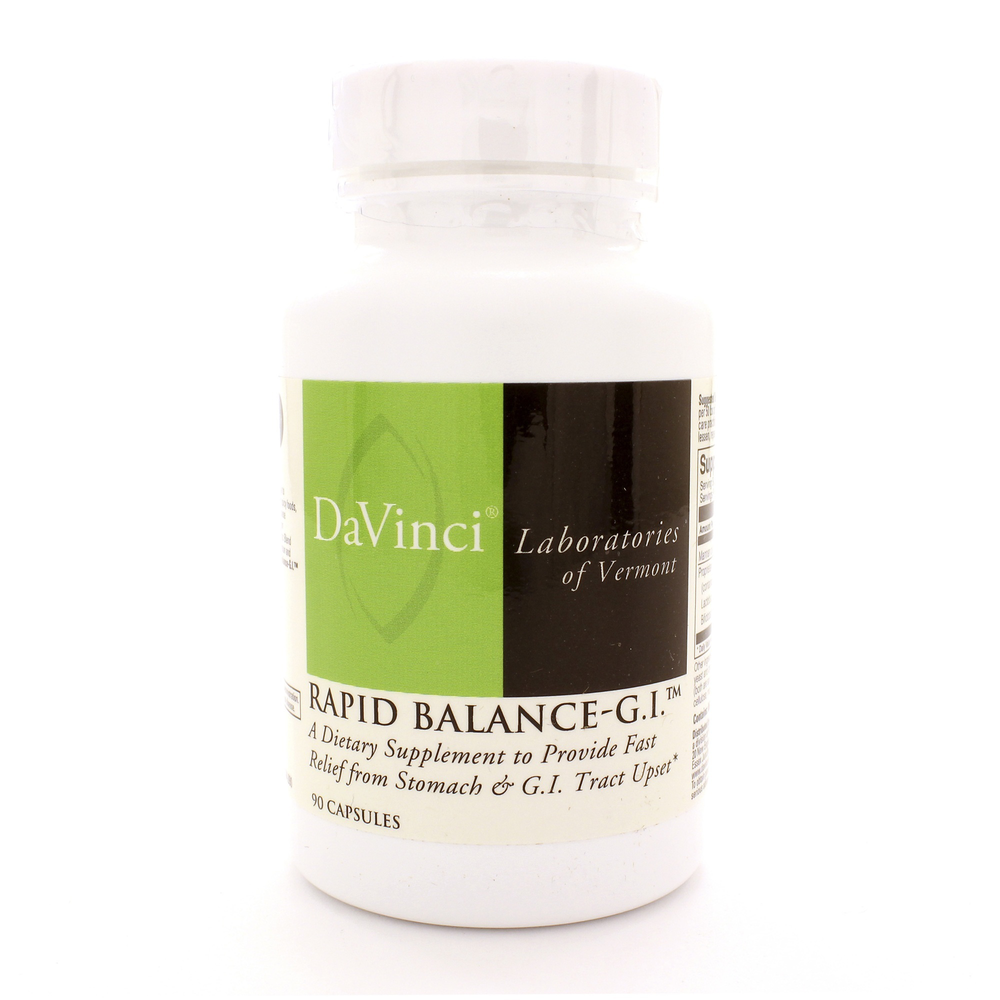 SKU: DAV-0200104090
Rapid Balance-G.I.
-A dietary supplement to provide relief from stomach and G.I. tract upset.
Rapid Balance-G.I. is a fast acting formula that normalizes the G.I. tract
when theres digestive upset from spicy foods, excessive alcohol, nervousness,
tainted water, or loose stool. It contains MOS (Mannon oligosaccharides), a
special type of polysaccharide that binds unwanted materials, protecting the
gut wall. Rapid Balance-G.I. is a unique combination of MOS and probiotics,
formulated to maintain G.I. tract integrity, enhance naturally occurring
beneficial bacteria and quickly normalize digestion. Rapid Balance-G.I. is in
a vegetarian capsule.
As a dietary supplement, take 1 capsule per 50 lbs of body weight, or as
directed by your healthcare practitioner. If after 30 minutes symptons do not
lessen, repeat recommended amount.
Serving Size: 1 Capsule
Amount Per Serving
Mannan Oligosaccharides (MOS) ...490mg
Proprietary Probiotic Blend ...300 million CFU
(Containing: Pure Lactobacillus acidophilus, Lactobacillus rhamnosus,
Bifidobacterium longum)
Other ingredients: specialized yeast extract from Brewers dried yeast and
dried Saccharomyces cerevisiae fermentation product (both are sources of
mannan oligosaccharides), vegetable cellulose, vegetable stearate,
maltodextrin.
Contains: Milk/dairy.
Color of this product may vary due to color variations of the natural
ingredients.
If pregnant or nursing, consult your healthcare practitioner before taking
this product.
Keep out of reach of children.
Store in a cool, dry place.
*This statement has not been evaluated by the Food and Drug Administration.
This product is not intended to diagnose, treat, cure or prevent any disease.
It looks like there are no similar
products available