Sage & Aloe Herbal Throat Lozenges
Gaia Herbs/Professional Solutions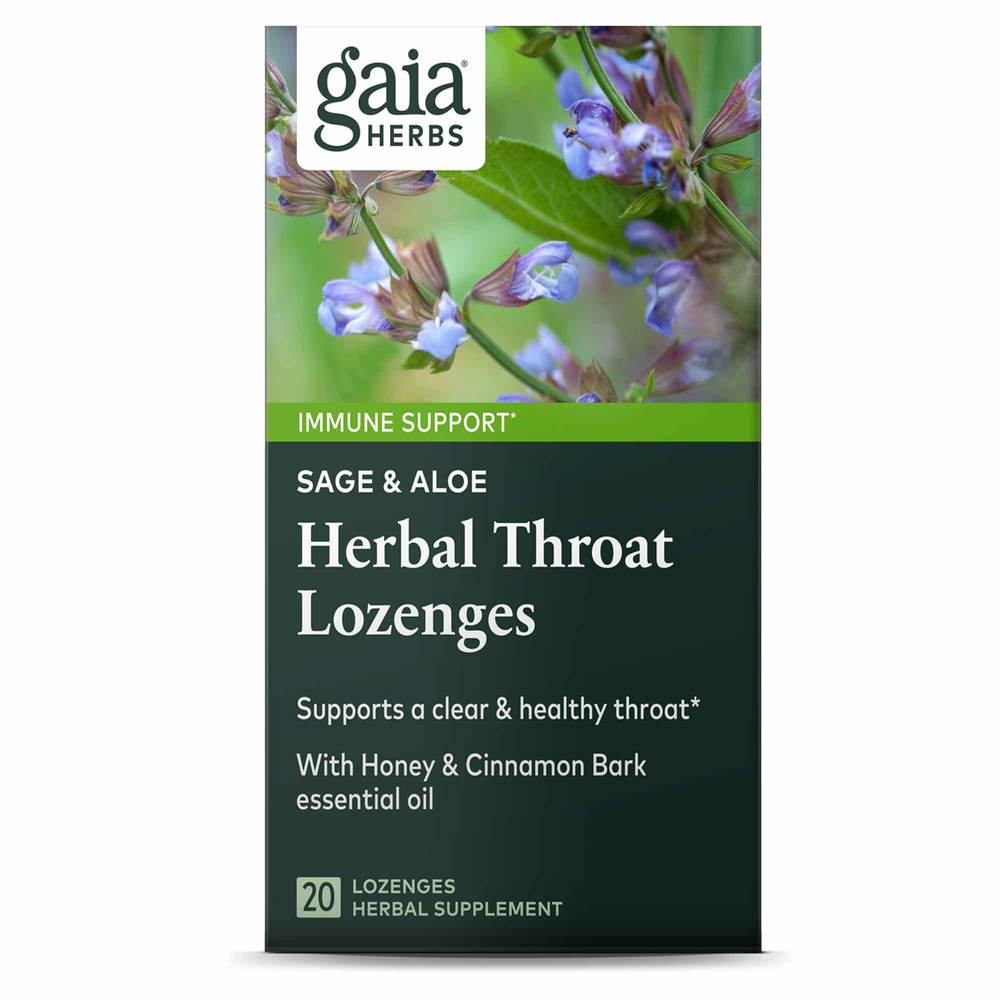 SKU: GAI-90C03020
Throat Shield Lozenges
-Supports throat health*
A healthy throat is moist and consists of a mucous membrane layer, which
acts as a protective barrier. Aloe, Sage, and Myrrh, help maintain the
normal protective lining in the throat by providing hydration and immune
support.* Polysaccharides naturally found in this proprietary blend, have
immune supportive characteristics that help the membranes of the throat
support a normal inflammatory response.*
Adults: Allow one lozenge to dissolve in your mouth up to 2 times daily as
needed.
Serving Size: One Lozenge
Amount Per Serving
Proprietary Synergistic Blend ... 355 mg †
Chicory root + (Chichorium intybus), Honey freeze dried extract, + Sage
Leaves + (Saliva officinalis), Aloe Vera leaves, concentrated dreid gel
(Aloe vera) Myrrh resin, freeze dried extract + (Commiphora myrrha),
Peppermint leaf essential oil + (Mentha piperital). Cinnamon bark essential
oil + (Cinnamomum zeylanicum)
Othe Ingredients: Cane sugar, Mint (Mentha spp), natural flavor.

Not to be used during pregnancy or lactation.
If you have a medical condition or take medications please consult with your
doctor before using this product.
Keep away from children.
Use only as directed on label.
Safety sealed for your protection.
Store in a cool dry place.
It looks like there are no similar
products available