Rebuild® Plus
Metabolic Maintenance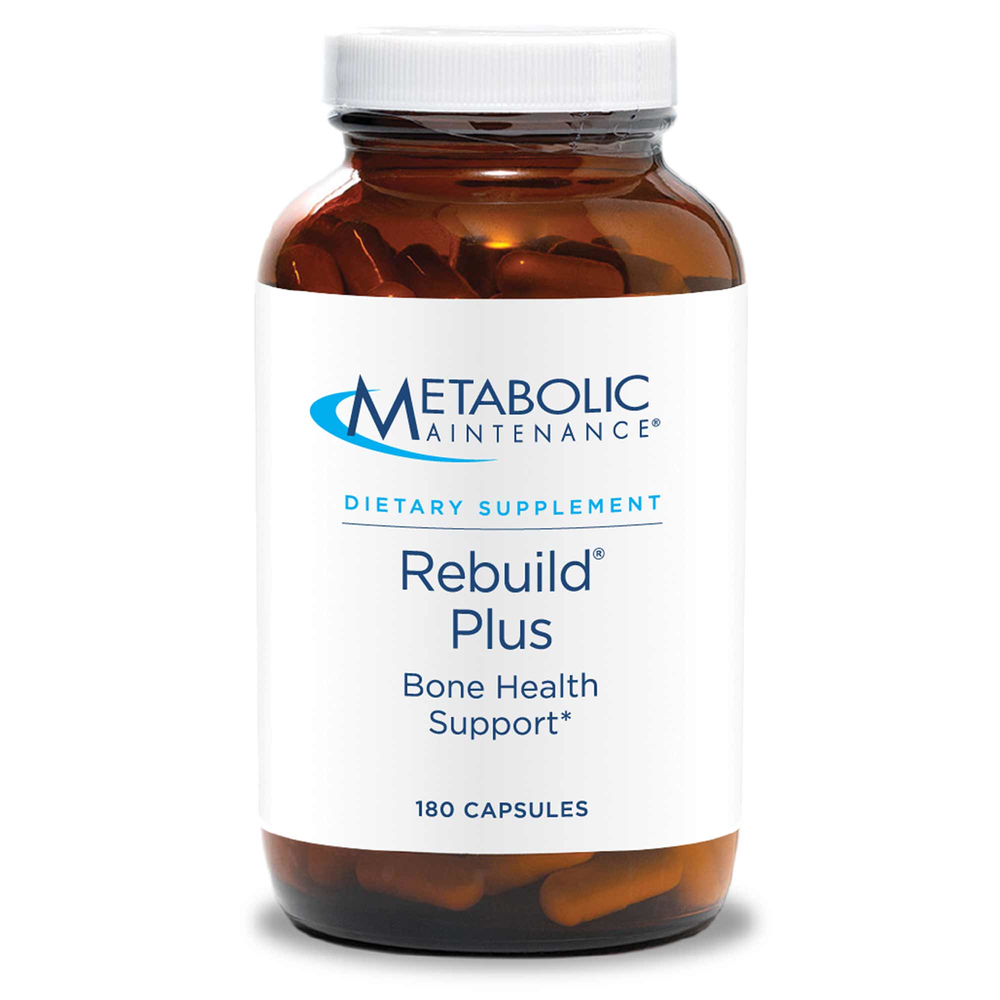 SKU: ME3-00437
Rebuild Osteoporosis Formula contains balanced levels of Magnesium, Boron, Vitamin D and Vitamin K to help support healthy bones.* Rebuild® Plus contains the same formula with additional Vitamin D-3. The Rebuild formulation is based on research by Strause and Saltman, a 2-year double-blind, placebo-controlled trial on bone density in postmenopausal women.
Use as a dietary supplement as directed by your Healthcare Professional.
Serving Size: One Capsule
Amount Per Serving
Vitamin C ... 10mg
(as Ascorbyl Palmitate)
Vitamin D-3 ... 333IU
(as Cholecalciferol)
Vitamin K ... 17mcg
(as K-1 and K-2 M7)
Calcium ... 167mg
(as Calcium Citrate/Malate)
Magnesium ... 83mg
(as Magnesium Citrate)
Zinc ... 2.5mg
(as Zinc Citrate)
Copper ... 0.8mg
(as Copper Gluconate)
Manganese ... 0.4mg
(as Manganese Glycinate)
Boron ... 0.3mg
(as Boron Citrate)
Other Ingredients: Vegetarian cellulose capsule.
This product does not contain gluten or excipients.
Keep tightly closed in a cool, dry place, out of reach of children.