Red Yeast Rice w/ Coq10
Metabolic Maintenance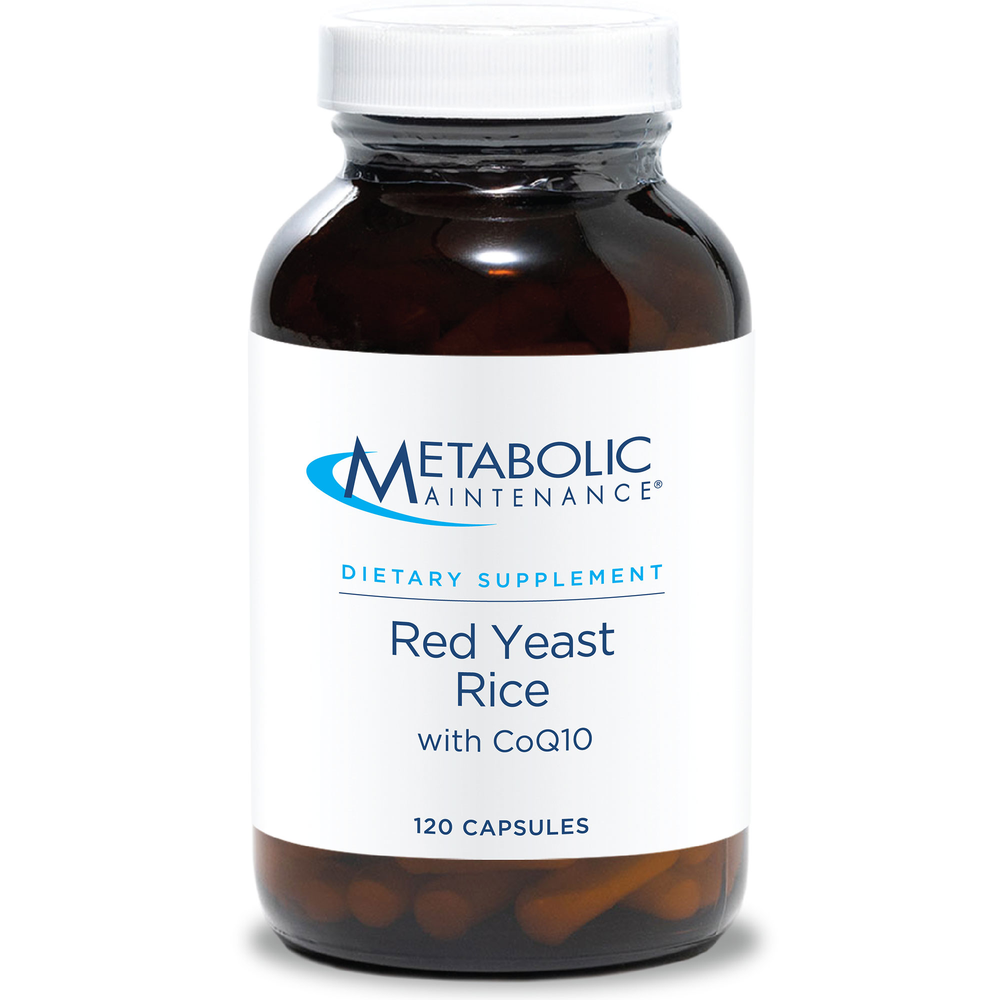 SKU: ME3-00649
Red Yeast Rice w/ Coq10
-Weve combined two clinically proven ingredients into one powerful formula to
support cardiovascular health. Red Yeast Rice is a 100% natural dietary
supplement produced by fermenting rice with red yeast. We use a potent 10:1
concentration. CoQ10 is known to provide nutritional support to help maintain
healthy heart function.*
Take two (2) capsules daily with a meal as a dietary supplement, or as directed by a Doctor.
Serving Size: 2 Capsules
Amount Per Serving:
Red Yeast Rice Concentrate ... 1, 200mg
(Monascus purpureus, 10:1)
CoEnzyme Q10 ... 200mg
(Ubiquinone)
Other Ingredients: Vegetarian cellulose capsules.
No excepients, preservatives, binders, or fillers. Nothing but pure active
ingredients.
*This statement has not been evaluated by the Food and Drug Administration.
This product is not intended to diagnose, treat, cure or prevent any diseases.