Red Yeast Rice w/CoQ10
Progressive Labs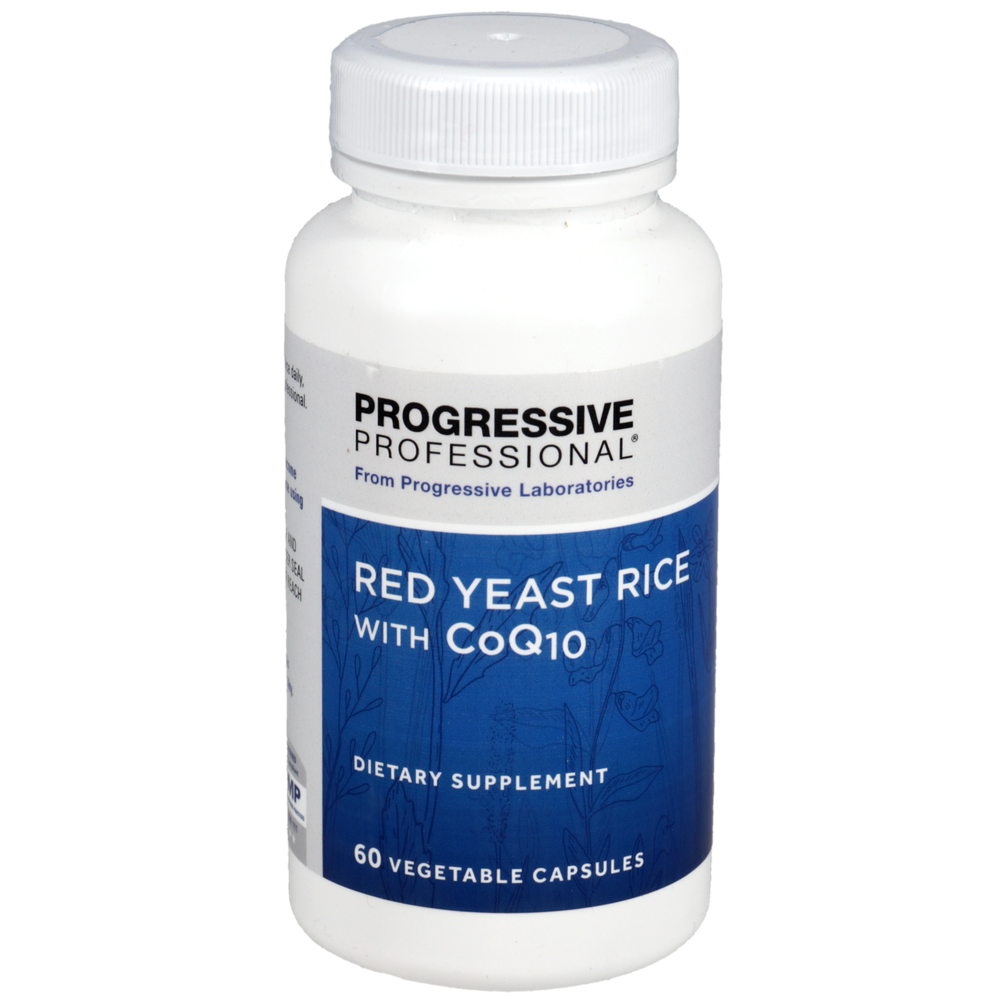 SKU: PGV-1022
Red Yeast Rice is a unique natural product native to China that?s been used in Asian traditional medical systems since approximately 800 A.D. Produced by fermenting red yeast (Monascus purpureus) with white rice, Red Yeast Rice is commonly used in cooking to enhance the color and flavor of foods. Protocol For Life BalanceTM Red Yeast Rice Extract is carefully produced to avoid the presence of citrinin, a sometimes toxic by-product of the fermentation process.

Suggested Use:
As a dietary supplement, take 2 Vcaps 1 to 2 times daily, preferably with food.
Amount Per Serving
Red Yeast Rice Powder ... 600mg
Co-Enzyme Q10 ... 50mg
Other Ingredients: hydroxypropyl methylcellulose, rice flour, monstearin.

Contains soy
Do not use if you are pregnant, may become pregnant, or are breast feeding, because using this product may harm the fetus. Individuals with liver disease or those currently taking statins or other medications should consult with a health practitioner prior to use.
Red Yeast Rice is well tolerated when taken as directed. Do not use in conjunction with cholesterol-lowering medications, during pregnancy or lactation, if consuming more than two alcoholic drinks per day, or if you are under twenty years of age. Individuals with liver disease or taking any prescription medication should consult a physician before taking this product.