Digest Tea
Wise Woman Herbals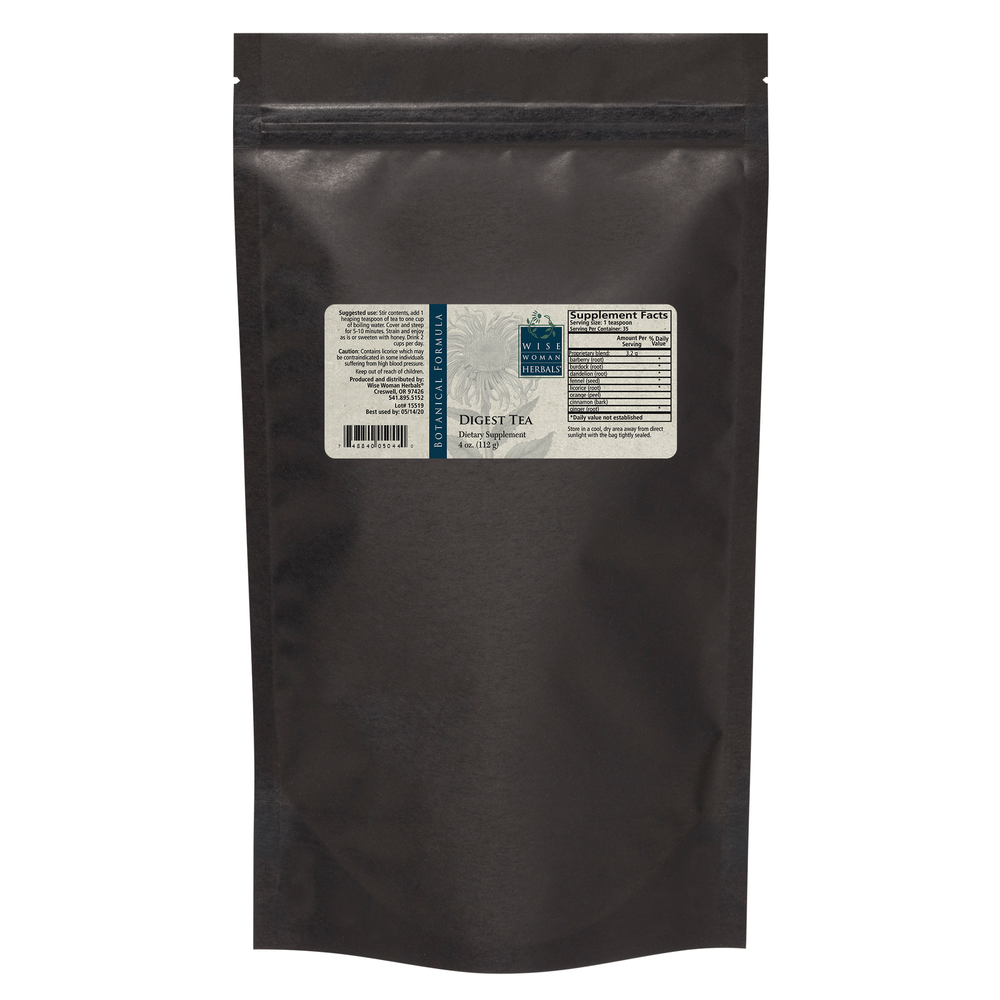 SKU: WWH-4RFTE
A refreshing tea, soothes and supports normal digestive function.*
Drink any time for refreshment. Excellent during or after meals to soothe and support normal digestive function.
Stir contents before using. Pour 1 cup boiling water over 1 tablespoon of tea. Cover and let steep 5-10 minutes or as desired. Strain and enjoy as is or sweeten with honey or one of Wise Woman Herbals solid extracts. Drink during or after meals to facilitate digestion or anytime for refreshment.
Glycyrrhiza glabra (licorice), Foeniculum vul.( fennel seed), Mentha pip. (peppermint leaf), Mentha spic. (spearmint leaf), Citrus sin. (orange peel)
Contains licorice, which may be contraindicated in some individuals suffering from high blood pressure.