Regeneration
Health Concerns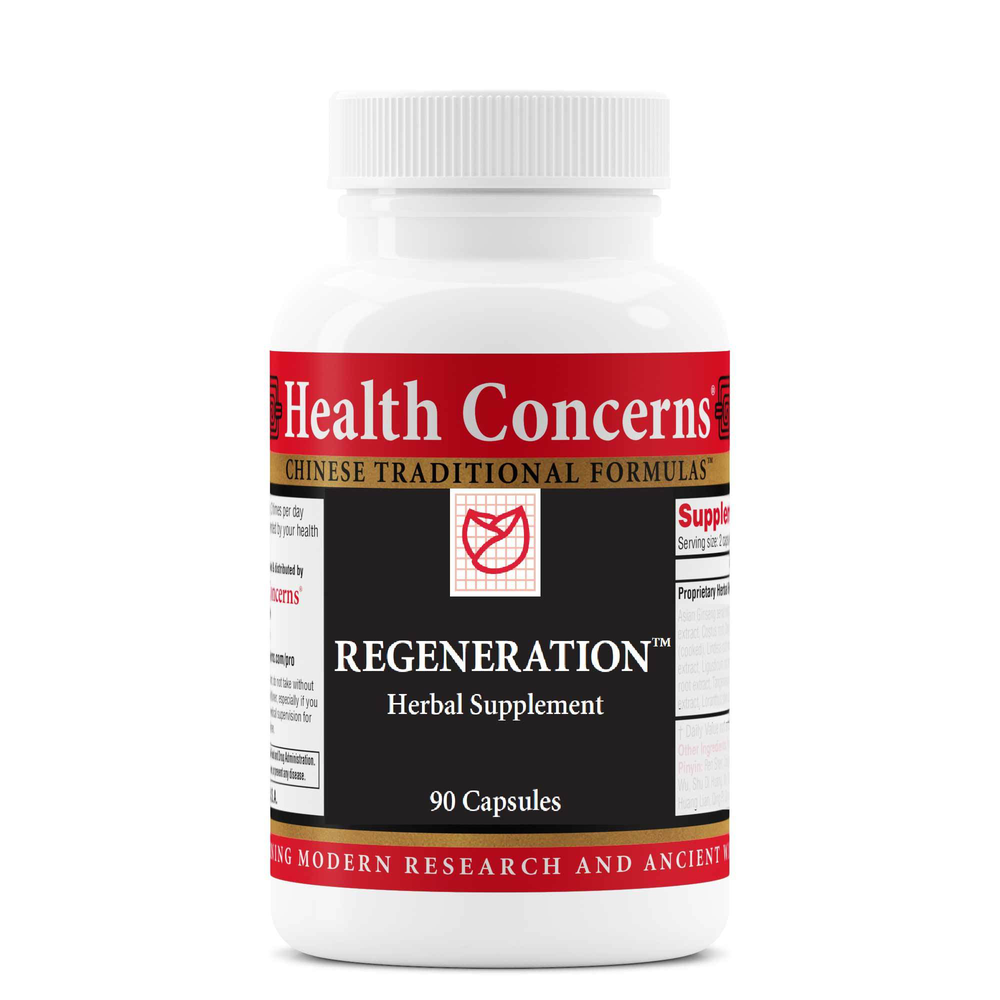 SKU: HE2-1HR160090
Regeneration is based on a traditional Chinese herbal formula that supports the immune system and relieves inflammation.
Suggested Use:
Take two capsules, 3 times per day between meals, or as recommended by your health care practitioner.
Serving size: 2 Capsules
Amount Per Serving
Proprietary Herbal Blend … 1,499 mg
Gentian root (qin jiao), Asian Ginseng root extract (ren shen), Dong Quai root (dan gui), Bupleurum root extract (chai hu), Turmeric root extract (yu jin), Tienchi Ginseng root extract (san qi), Chinese Skullcap root extract (huang qin), Peach seed extract (tao ren), Chinese Peony root extract (chi shao).
Other Ingredients: Hypromellose (vegetable cellulose), rice bran.
Notice: As with any dietary supplement, do not take without first consulting your health care practitioner, especially if you are pregnant, nursing, or are under medical supervision for any reason. Keep out of reach of children.