Rehmannia (Shu Di Huang)
Herb Pharm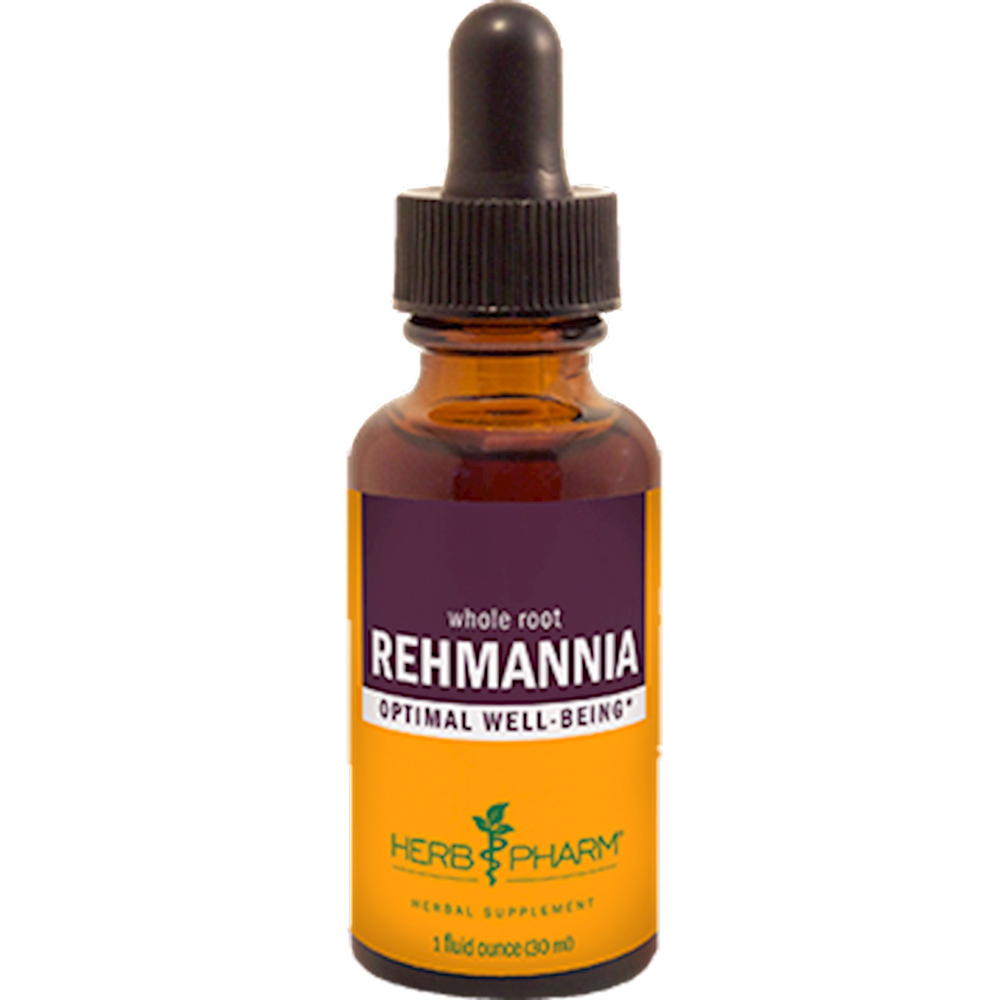 SKU: HE4-DREHM01
Rehmannia (Shu Di Huang)

Ingredients:
Certified organic cane alcohol, distilled water & Rehmannia extractives. Non-GMO & Gluten-Free
Potency:
Dry herb / menstruum ratio: 1 : 5
Extraction rate 140 mg of herb per 0.7 ml.
Description:
We prepare our Rehmannia Extract from the root of Rehmannia glutinous plants which have been purity verified & processed with rice wine according to traditional Chinese methods.
To assure optimal quality Rehmannia, we directly purchase from China only roots that have been graded "1st Quality."
Suggested Use:
Shake Well Before Using
Add 1 full squeeze of the dropper bulb to 2 oz. of water or juice, 2 or 3 times per day. Best taken between meals.
Cautions:
Not for use in persons with diarrhea. Keep Out of the Reach of Children