Reishi Mushroom Blend
Buddha Teas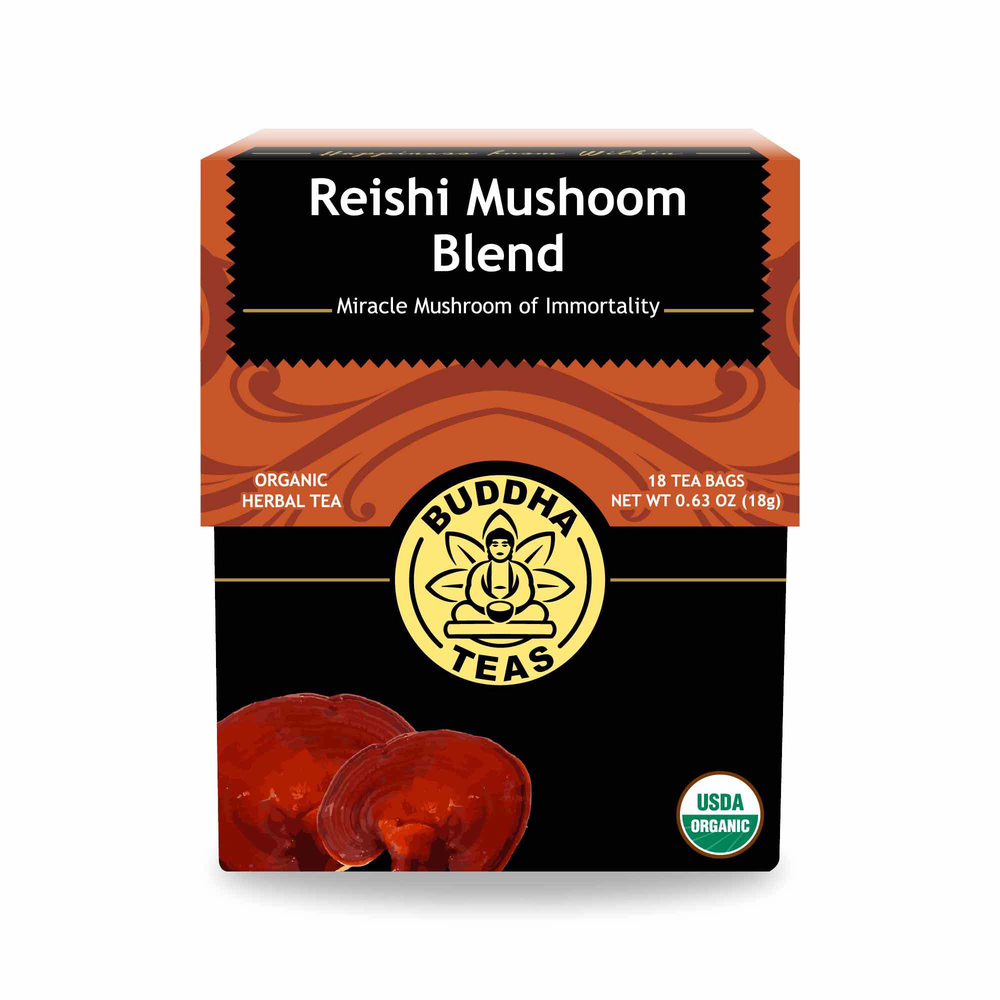 SKU: BUD642-REIB
Known as the Mushroom of Immortality, the reishi mushroom enjoys an ancient reputation as somewhat of a miracle fungus. Revered as the most powerful tonic in the field of Traditional Chinese Medicine, this rare medicinal mushroom is considered a foundational substance, a tonic that practitioners recommend enjoying daily. Buddha Tea's has incorporated cinnamon and rooibos into this blend to maintain all of the benefits of reishi while providing a sweet, nurturing flavor.
Improves immune function
Anti-inflammatory
Promotes healthy cell growth
Suggested Use:
Use one (1) tea bag per cup of boiling water (205degrees). Cover and steep for 4-6 minutes.
Fresh water is essential for brewing a great cup of tea. Buddha Tea's recommends using filtered or spring water and a glass, ceramic or stainless steel pot.
Serving Size: 1 Tea Bag (2g)
Amount Per Serving
Calories … 0
Total Fat … 0g
Sodium … 0mg
Total Carbohydrates … 0g
Sugars … 0g
Protein … 0g
Ingredients: Organic Reishi Mushroom, Organic Rooibos, Organic Cinnamon, Organic Licorice Root.
No Caffeine
Buddha Tea uses clean ingredients and unbleached tea bags. 100% Kosher, Non-GMO, No Artificial Flavors, Colors or Preservatives.
Warning: Avoid drinking Reishi Mushroom Tea if you are taking blood thinners. Consult with a healthcare provider prior to use if you are currently pregnant, nursing, taking medication, or if you have a medical condition.