Relieving Formula DISCONTINUED
Kan Herb Company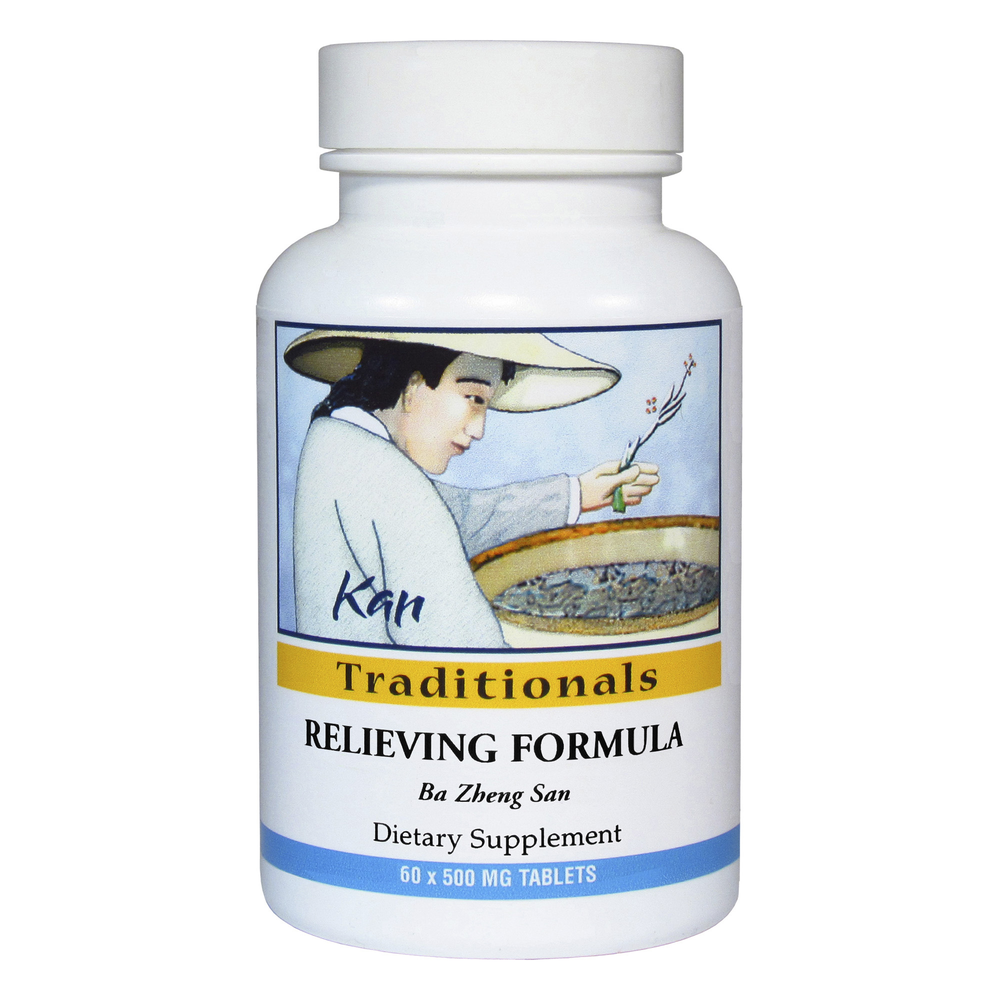 SKU: KA3T-AKR60
Relieving Formula, a dietary supplement, is available in a 60 tablet form, as well as 1 & 4 oz.
1-2 tablets, 2-3 times daily (recommended for adults)
Talcum
Chinese pink dianthus herb
Knotweed herb
Soft rush pith
Plantain seed
Rhubarb rhizome (raw)
Sophora root
Gardenia fruit
Chinese licorice root
Asian water plantain rhizome

Plus 50 mg excipients & binders:
silicon dioxide (glidant/dehydrant), stearic acid (lubricant/binder), microcellulose (coating)
Keep out of reach of children. Store at room temperature.
Use only as directed by your health care provider and seek their advice if pregnant or nursing.
It looks like there are no similar
products available