R.E.M. Maintenance
Metabolic Maintenance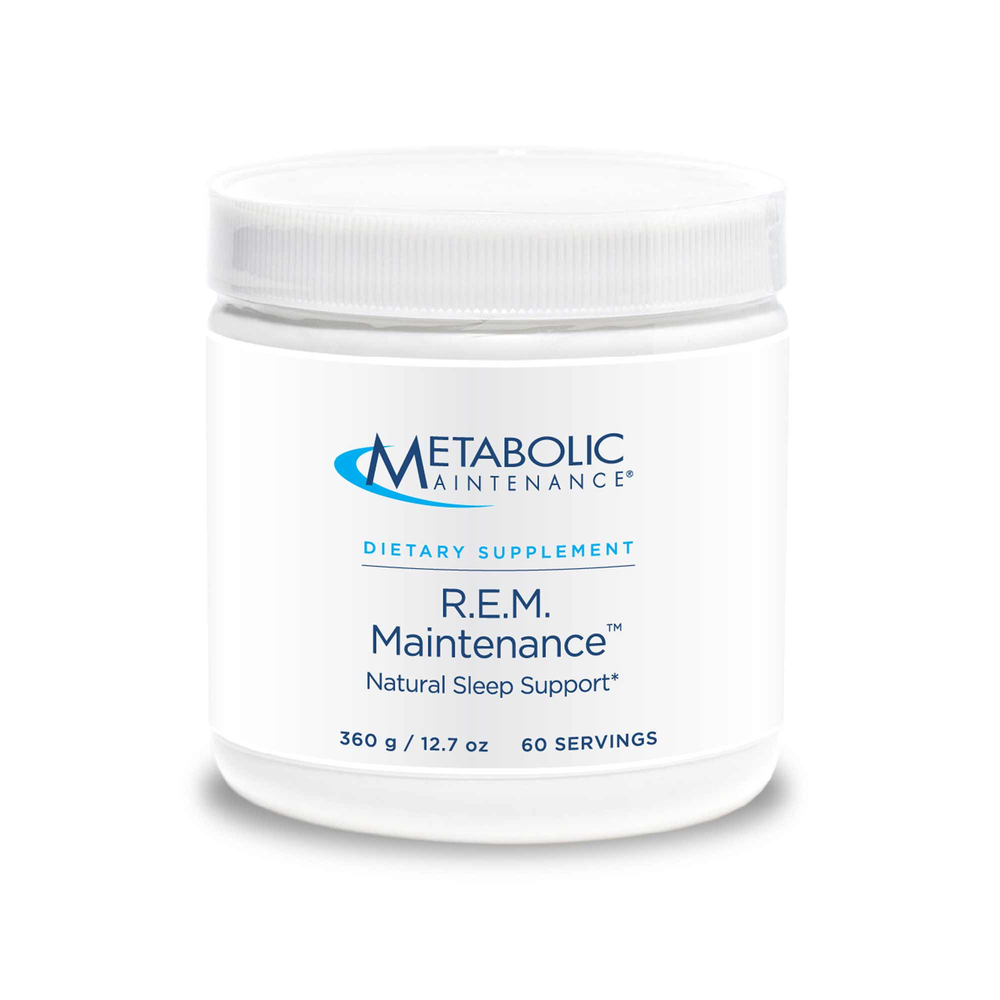 SKU: ME3-00681
REM Maintenance
-Natural Sleep Support
REM Maintenance powder is a unique blend of nutraceuticals formulated to
support normal, healthy sleep.*
•Glycine: inhibitory neurotransmitter that improves sleep quality due to its
role in suppression of muscle twitches in REM sleep and decreasing body core
temperature.
•Magnesium and Potassium: minerals shown to improve sleep quality and aid in
muscle relaxation. Magnesium has been linked to regulation of biorhythms.*
•Inositol: supports neurotransmitter receptor function, may ease nervous
tension and anxiety.*
•5-HTP: direct precursor to serotonin, a neurotransmitter involved in
sleep/wake cycles.*
•Melatonin: a hormone produced by the pineal gland that regulates circadian
rhythms. Low-dose melatonin has been shown to enhance sleep onset.*
One Scoop (6.1g) dissolved in water at bedtime, or as directed by a healthcare
professional.
Serving Size: 1 Scoop (6.1g)
Amount Per Serving
Calories ... 10
Vitamin C ... 250mg
(as Ascorbic Acid)
Magnesium ... 250mg
(as Magnesium Glycinate)
Potassium ... 75mg
(as Potassium Citrate)
Glycine ... 3000mg
Inositol ... 500mg
5-Hydroxy-L-Tryptophan ... 100mg
Melatonin ... 1mg
Other Ingredients: Natural tangerine flavor, citric acid, monk fruit extract.
No excepients, preservatives, binders, or fillers. Nothing but pure active
ingredients.
*This statement has not been evaluated by the Food and Drug Administration.
This product is not intended to diagnose, treat, cure or prevent any diseases.