Remifemin
Integrative Therapeutics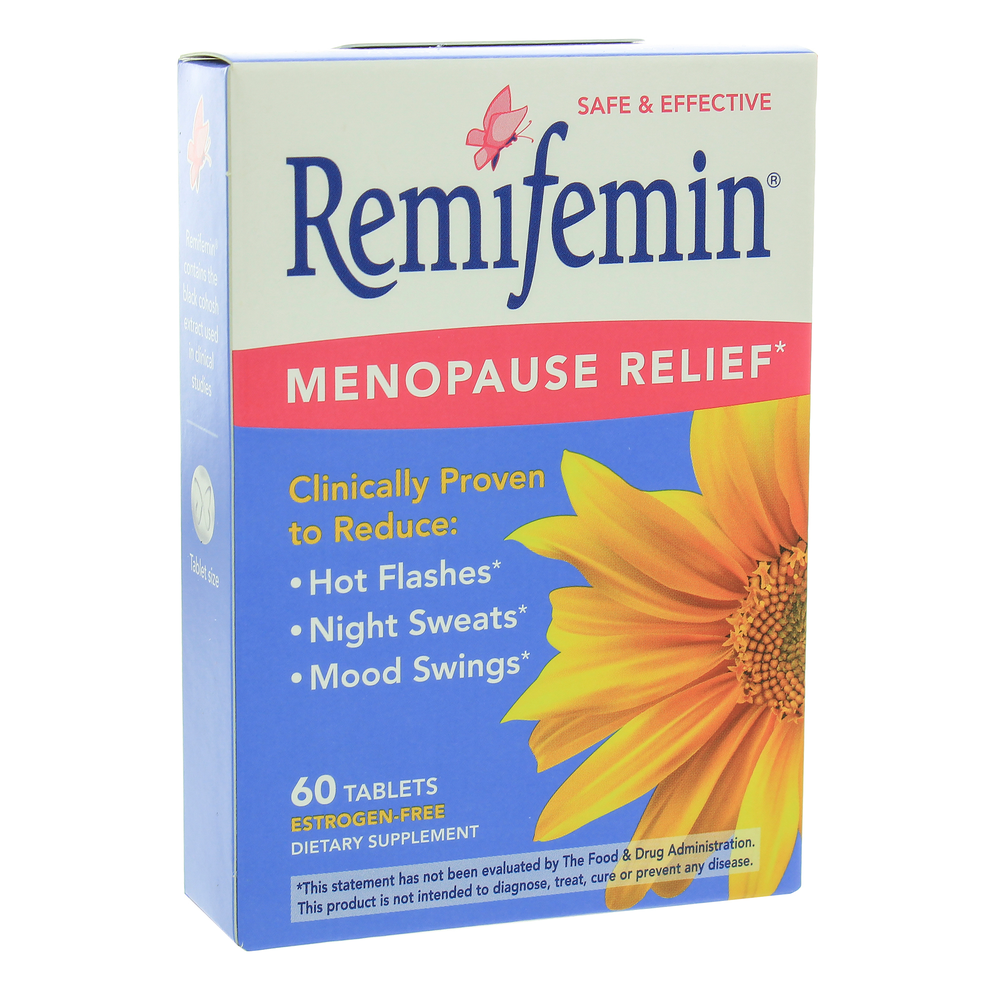 SKU: ITI-7500
Remifemin is available by Integrative Therapeutics

The natural, safe alternative to hormone replacement therapy (HRT) for menopausal symptoms.

Delivers relief for:
Hot Flashes, Night Sweats, and Mood Swings


Unique-Exclusive, standardized extract, subject of over 90 scientific papers. Proven to be safe and effective.
Safe-Completely hormone-free without plant-based estrogens that can affect breast and uterine cell growth. Can be used safely by women with a history of breast cancer who cannot take estrogen.
Effective-Recent clinical study shows 70% reduction in hot flashes, night sweats, mood swings, irritability, and related occasional sleeplessness.

Proven Safe & Effective, 70% Symptom Reduction
With RemiSure™ Black Cohosh
Estrogen Free
Dietary Supplement
One (1) tablet in the morning and one (1) tablet in the evening, with water. You can expect to notice improvements within a few weeks, with full benefits after using Remifemin twice daily for 4-12 weeks.
Serving Size: 1 Tablet
Black Cohosh Extract (Root and Rhizome)
Equivalent to ... 20mg
Contains:
Lactose (milk), Cellulose, Potato Starch, Magnesium Stearate, Natural Peppermint Flavor
Do not use if pregnant, considering pregnancy, or nursing. Consult your healthcare practitioner prior to use if you have a history of liver disease or are taking prescription drugs.
For a few consumers, gastric discomfort may occur but should not be persistent. If gastric discomfort persists or if you observe other side effects, discontinue use and see your healthcare practitioner.