Ginseng Formula (HG32)
TCM Zone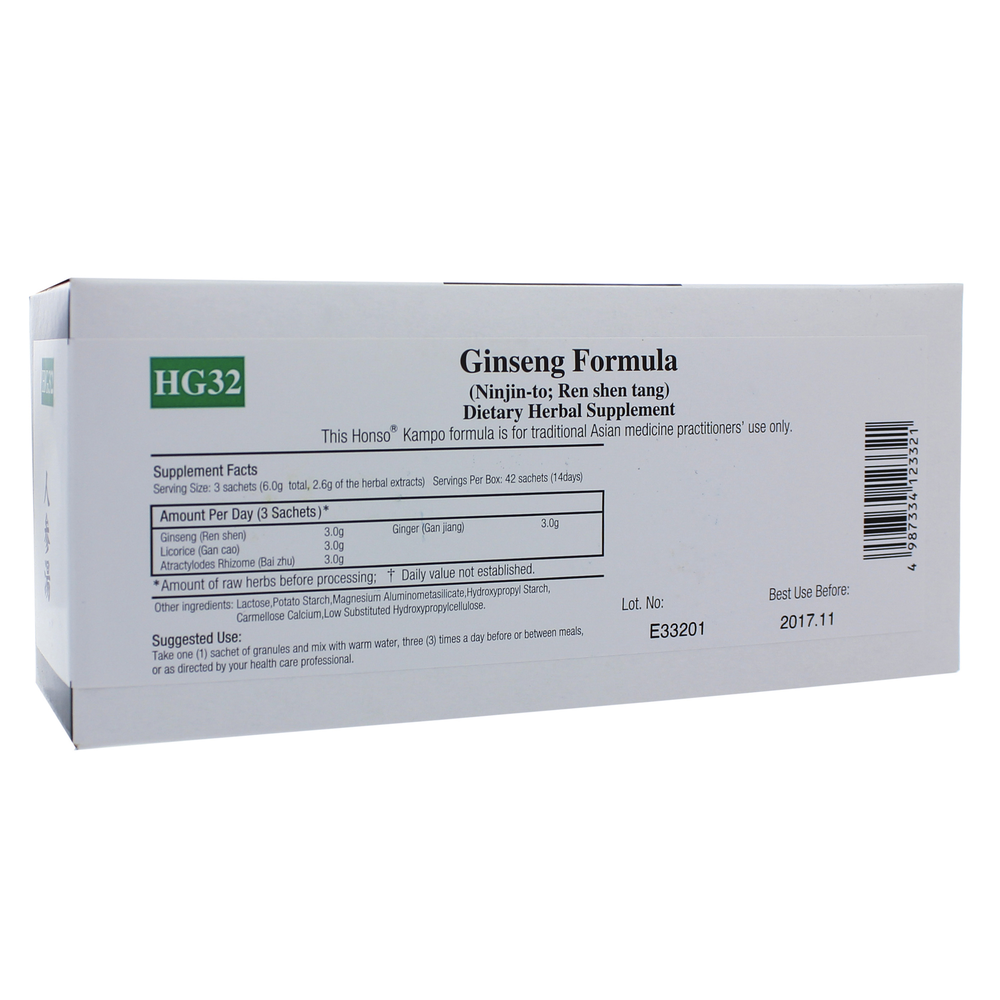 SKU: HKO-HG32
To warm the middle burner and strengthen the Spleen and Stomach*.
Take one (1) sachet of granules and mix with warm water, three (3) times a day before or between meals, or as directed by your health care professional.
Serving Size: Three Sachets
Amount Per Serving
Ginseng ... 3g
(Ren shen)
Licorice ... 3g
(Gan cao)
Atractylodes Rhizome ... 3g
(Bai zhu)
Ginger ... 3g
(Gan jiang)
Other Ingredients: Lactose, Potato Starch, Magnesium Aluminometasilicate, Hydroxypropyl Starch, Carmellose Calcium, Low Substituted Hydroxypropylcellulose.
It looks like there are no similar
products available