Rescue Remedy Kids
Nelson Bach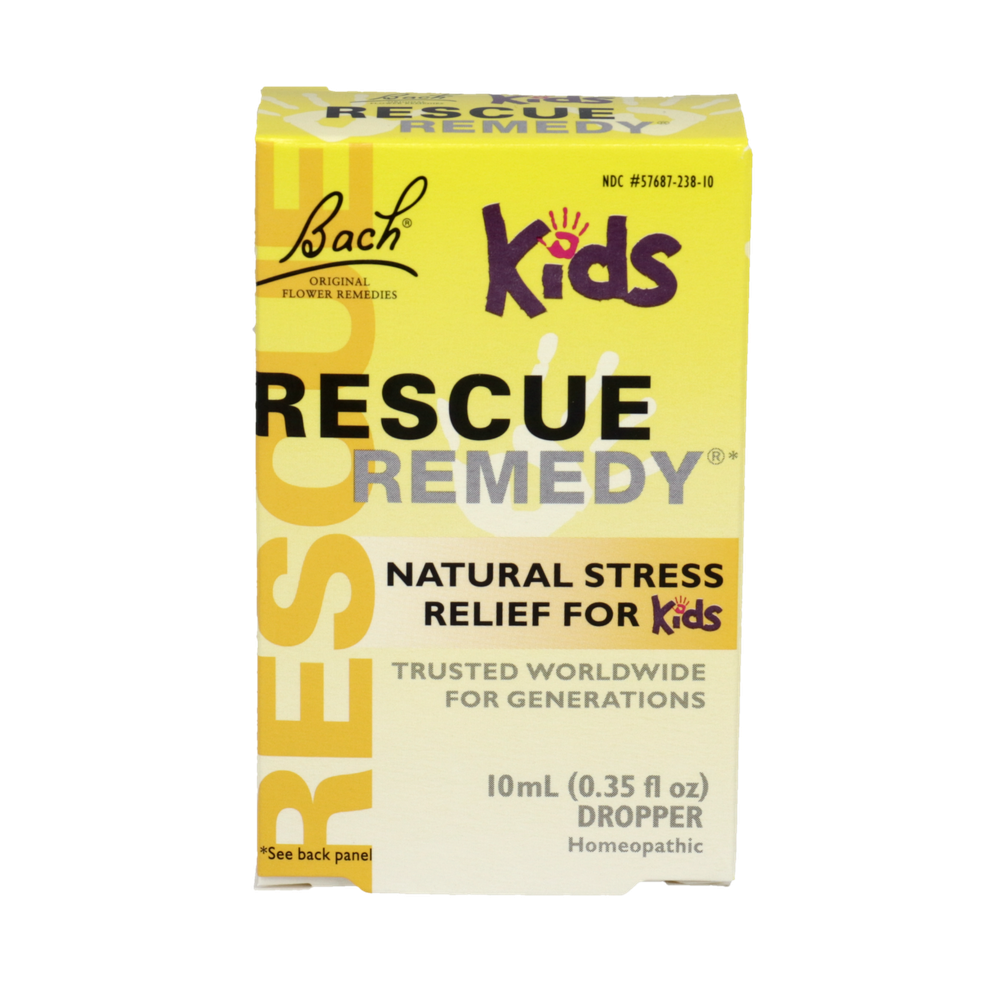 SKU: NEL-BF00104
Rescue Remedy Kids 10ml is available by Bach Flower Remedies.
Bach® ORIGINAL FLOWER REMEDIES
kids
NATURAL STRESS RELIEF
Alcohol-Free Formula
NATURAL, SAFE, NON DROWSY
TRUSTED FOR OVER 70 YEARS IN 66 COUNTRIES
10ml (0.35fl oz) DROPPER
A Homeopathic Medicine
Parents love Bach because it is safe & natural and kids love the taste!
Created to treat your childs emotions and restore balance, each remedy is a part of a system of 38 Bach Flower Remedies developed by Dr. Edward Bach more than 70 years ago. Each kid-friendly remedy addresses a specific emotional state and is safe, non-habit forming, natural and used in 66 countries worldwide.
Uses: Rescue Remedy is a natural alternative to manage your everyday stress.
Take 4 drops directly on the tongue or 4 drops in water and sip at intervals. Repeat as necessary.
Active Ingredients
Each 5X (HPUS)
Helianthemum nummularium
(adds courage and presence of mind in the face of adversity)
Clematis vitalba
(helps give focus when you are not grounded in reality)
Impatiens glandulifera
(helps you cope calmly and patiently with irritating problems of people)
Prunus cerasifera
(helps you act rationally and think clearly with a calm and balanced mind when you feel you are losing control)
Ornithogalum umbellatum
(softens the impact of shock or fright)
Active Ingredients are made according to the Homeopathic Pharmacopeia of the United States (HPUS)
Does Not Contain - Artificial colors, Artificial fragrances, Animal products
Keep out of reach of children.
Store below 77º F (25º C)
Do not use if tamper evident seal is broken.
If pregnant or breast-feeding, ask a health professional before use.