Rescue Remedy Pet
Nelson Bach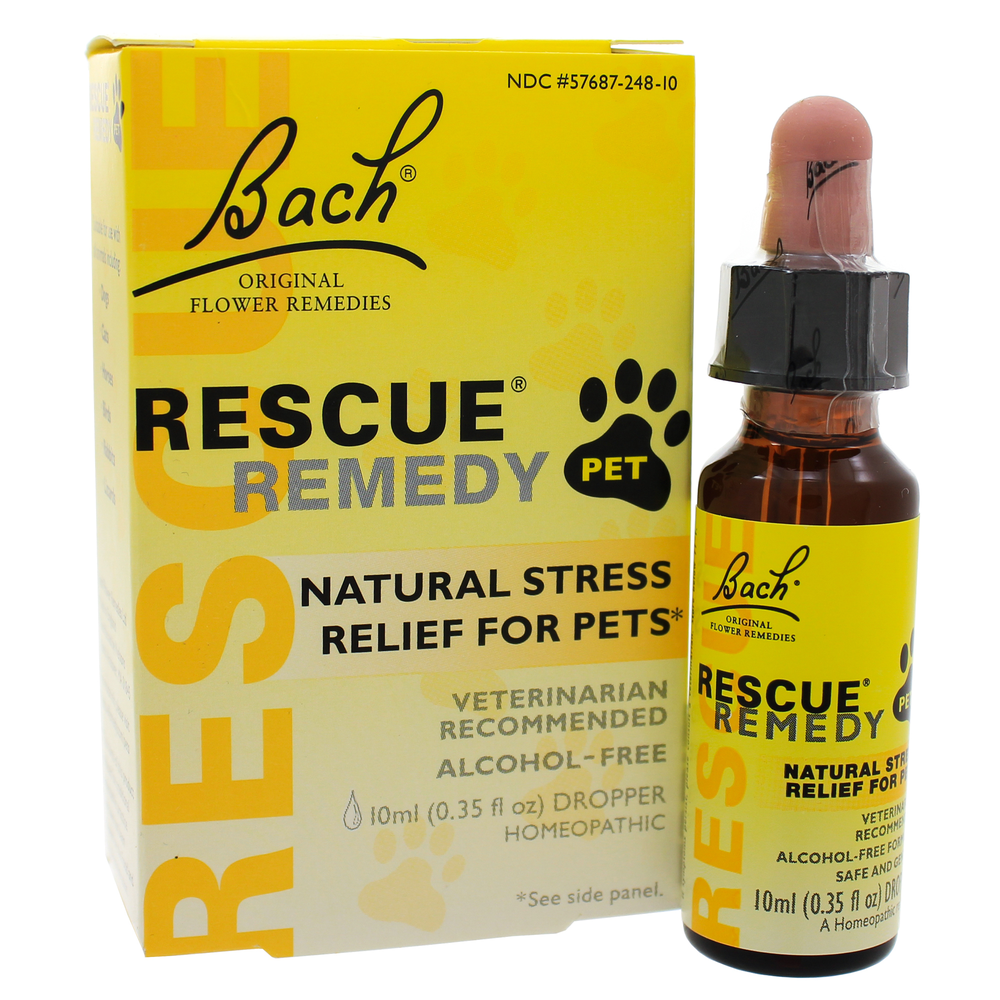 SKU: NEL-BF01500
Rescue Remedy Pet 10ml is available by Bach Flower Remedies.
Bach ORIGINAL FLOWER REMEDIES
RESCUE REMEDY PET
NATURAL STRESS RELIEF FOR PETS
VETERINARIAN RECOMMENDED
ALCOHOL-FREE FORMULA
SAFE AND GENTLE
For a calmer animal, try Rescue Remedy to restore emotional balance whenever your pet is under pressure. Appropriate usage times include:
-Visits to the vet or groomer
-Stress caused by loud noises
-Excessive barking or hissing caused by stress
-After a shock, a fright or mistreatment
-Any emotional crisis
10ml (0.35 fl oz) DROPPER
A Homeopathic remedy
RESCUE REMEDY PET
NATURAL STRESS RELIEF FOR PETS
For years, Rescue Remedy has been recommended by veterinarians for animals worldwide as an emergency remedy to help calm pets in all kinds of stressful situations. This alcohol-free formulation is suitable for use with all animals, including dogs, cats, horses and birds.
Rescue Remedy is a combination remedy for crisis use. The full system of 38 Bach Flower Remedies can help with any kind of emotional imbalance. If symptoms persist, please consult a veterinarian.
Indications: Recommended to reduce animal stress and tension.
Place 4 drops of Rescue Remedy on a treat and offer to your animal. Alternatively add 4 drops of Rescue Remedy to drinking water. Repeat as required.
Active Ingredients
HPUS 5x dilution of Helianthemum nummularium, Clematis vitalba, Impatiens glandulifera, Prunus cerasifera, Ornithogalum umbellatum
Inactive Ingredients
80% glycerine, 20% water
Keep out of reach of children.
Keep away from eyes.
If symptoms persist, please consult a veterinarian.
It looks like there are no similar
products available