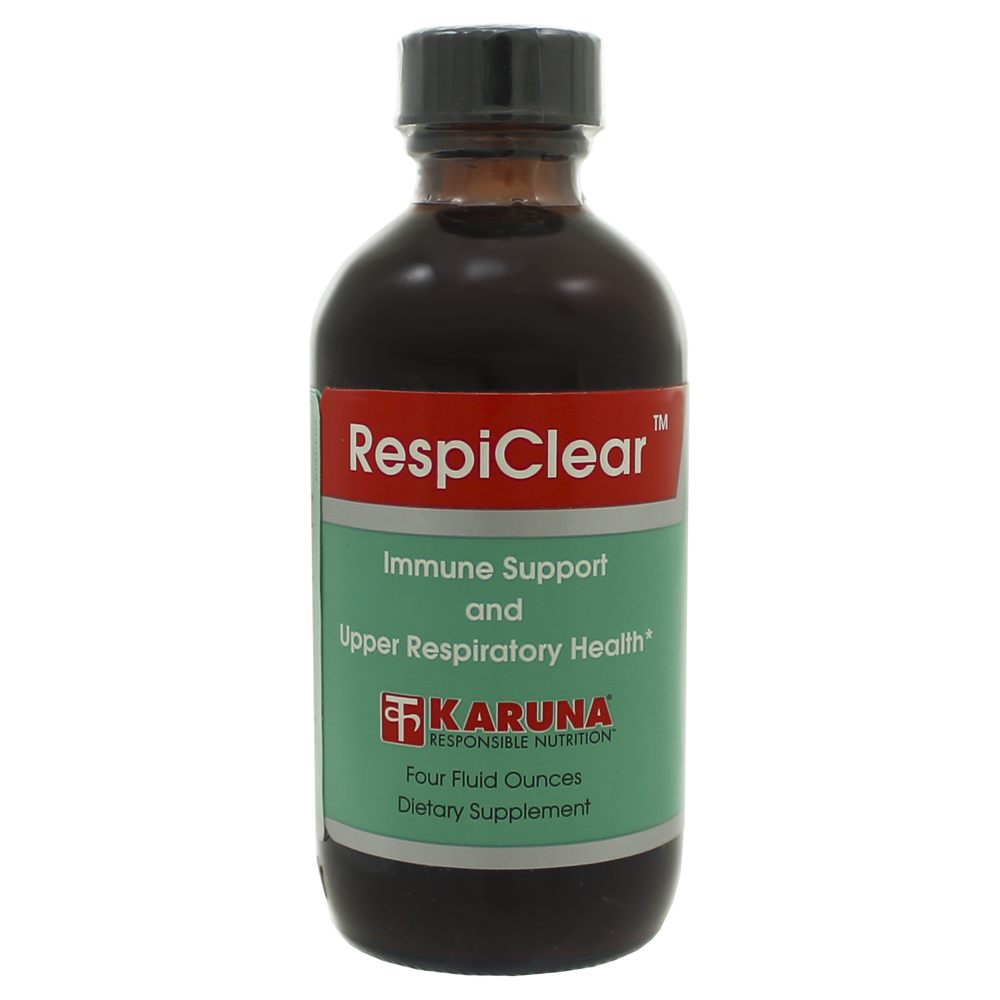 SKU: KAR-9131
Respiratory mucous membrane protection
RespiClear contains herbal extracts that help maintain normal respiratory system function.

Various RespiClear constituents stimulate the immune system, particularly of benefit in the winter months.

Ginger, elder berry, and other components of RespiClear optimize antiviral defenses.

Vitamin C reduces irritation of inflamed mucous membranes.

RespiClear is delivered as an easy-to-take liquid and is suitable for children and adults.
One teaspoon daily.
RespiClear - 1 teaspoon provides

Vitamin A
(natural beta-carotene)

1000 IU

Vitamin C (magnesium ascorbate)

500 mg

Andrographis panisculate leaf**

1000 mg

Linden Flower (Tilia cordata )

400 mg

Elder Fruit (Sambucus nigra)

400 mg

Ginger Rhizome
(Zingiber officinale)

400 mg

Echinacea Leaf (Echinacea spp)

300 mg

Echinacea Root (Echinacea spp)

300 mg

Eucalyptus globulus (volatile oil)

.25 ml

* Daily Value (DV) not established
* Standardized to 5% providing 50 mg of andrographolide
It looks like there are no similar
products available