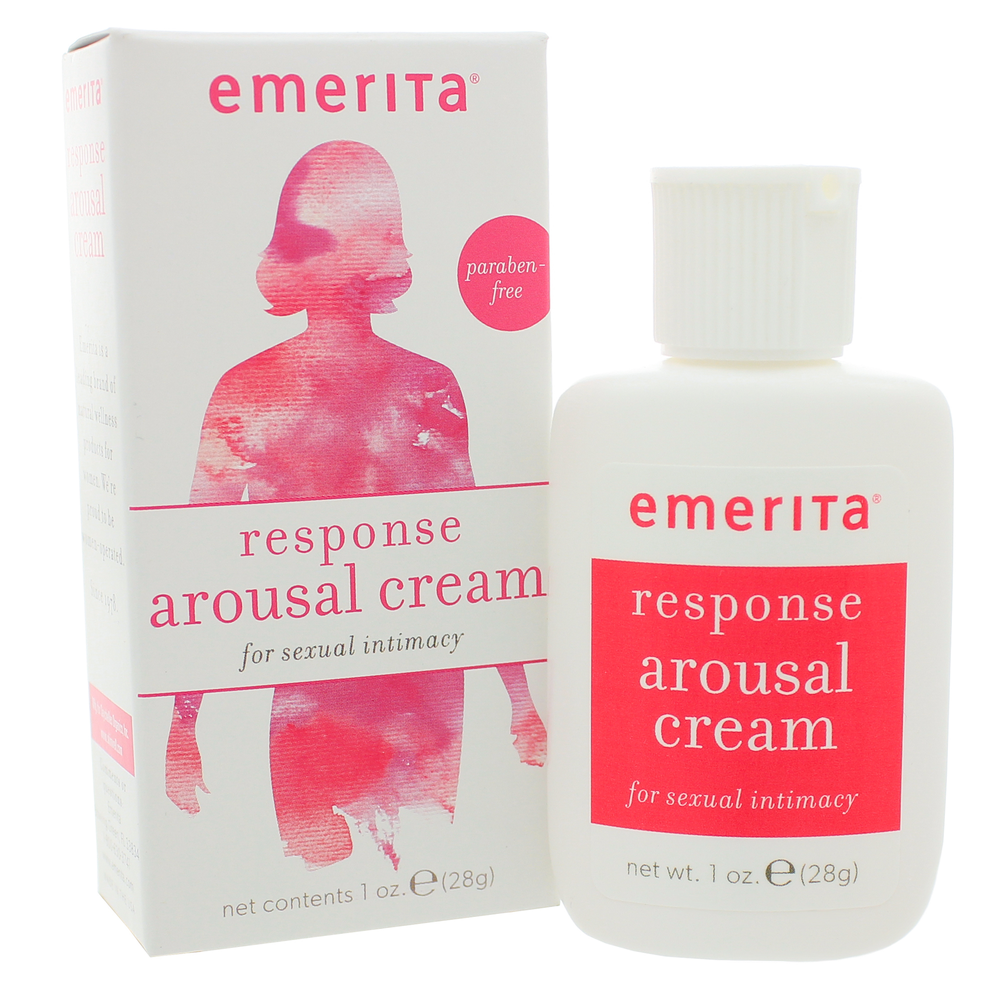 SKU: EME-30215
Get things going in a natural way with our oh-so-stimulating cream. Curious? Its definitely worth a try. Just rub a little, focusing on the area around your clitoris. Notice the warm tingling? Thats our natural ingredients getting your blood flowing.* And, of course, these lovely sensations can be further enhanced with a little massaging* ;) It was formulated by women for women to enhance your bodys own natural arousal. And its paraben-free. Key Functional Ingredients: Rosemary and Niacin(Vitamin B), Menthol, Cinnamon Oil.
Apply a few minutes before sex or as part of foreplay. Reapply to your hearts content. Menthol, Rosemary and Niacin (Vitamin B) work together to increase blood flow to your clitoris and give you that warm tingling sensation.
Water (Purified), Glycerin, Isopropyl Myristate, Sorbitol, Phenoxyethanol, Caprylyl Glycol, Sorbic Acid, L-Phenylalanine, L-Tyrosine, Rosmarinus Officinalis (Rosemary) Leaf Oil, Cinnamomum Cassia (Cinnamon) Leaf Oil, Menthol, Niacin, Sucrose Stearate, Cetearyl Alcohol, Ascorbyl Palmitate, Carbomer, Potassium Hydroxide.
*These statements have not been evaluated by the FDA. These products are not intended to diagnose, treat, cure or prevent any disease.
It looks like there are no similar
products available