Restenoril (Andrographis 4:1)
Ecological Formulas/Cardiovascular Research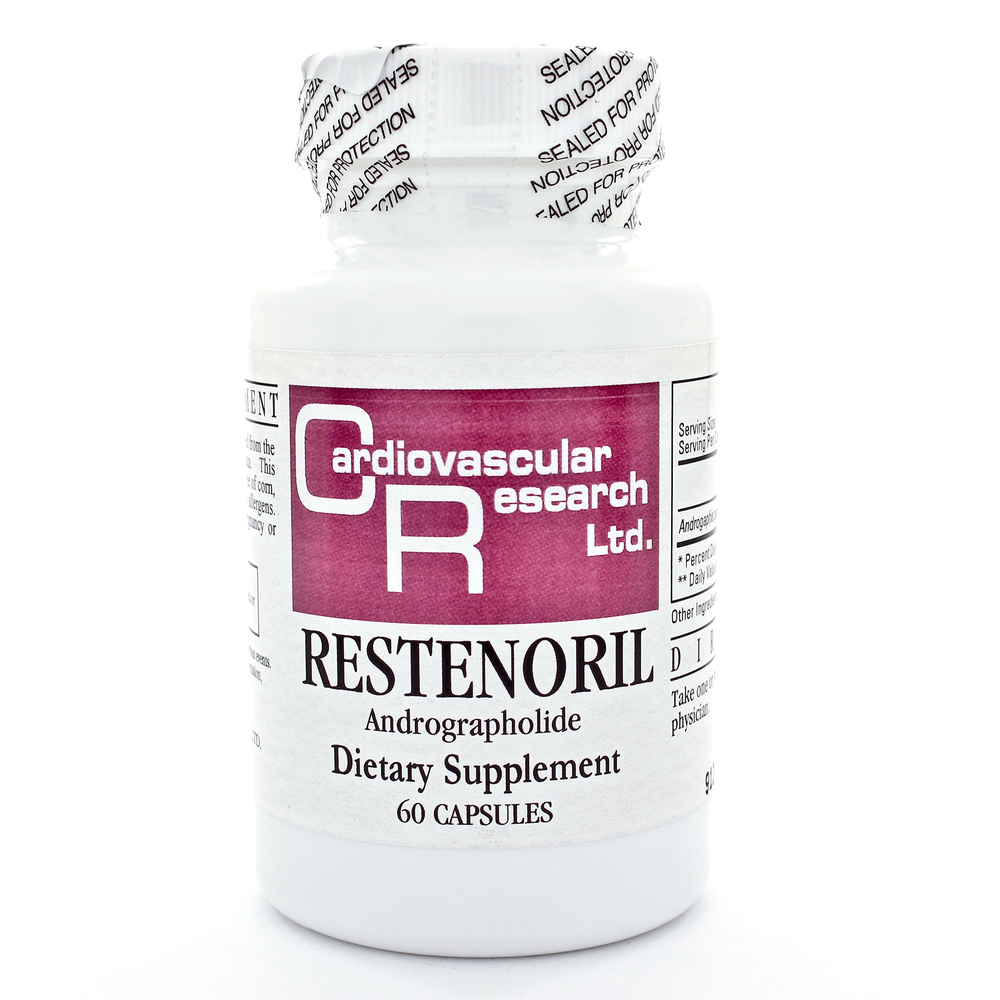 SKU: CVR-RESTEN
Restenoril is an herbal supplement derived from the rare Burmese plant, Andrographis paniculata. This phytonutrient contains andro-grapholides.
Take one or two capsules daily, or as directed by as physician.
Andrographis Paniculata (stems)
Contains - Methocel, Silicon Dioxide, Magnesium Stearate
Does Not Contain - corn, soy, yeast, wheat, egg and other common allergens
This product should not be used during pregnancy or location.
It looks like there are no similar
products available