Resveratrol Plus Flavonoids (Anti Aging)
Nutra BioGenesis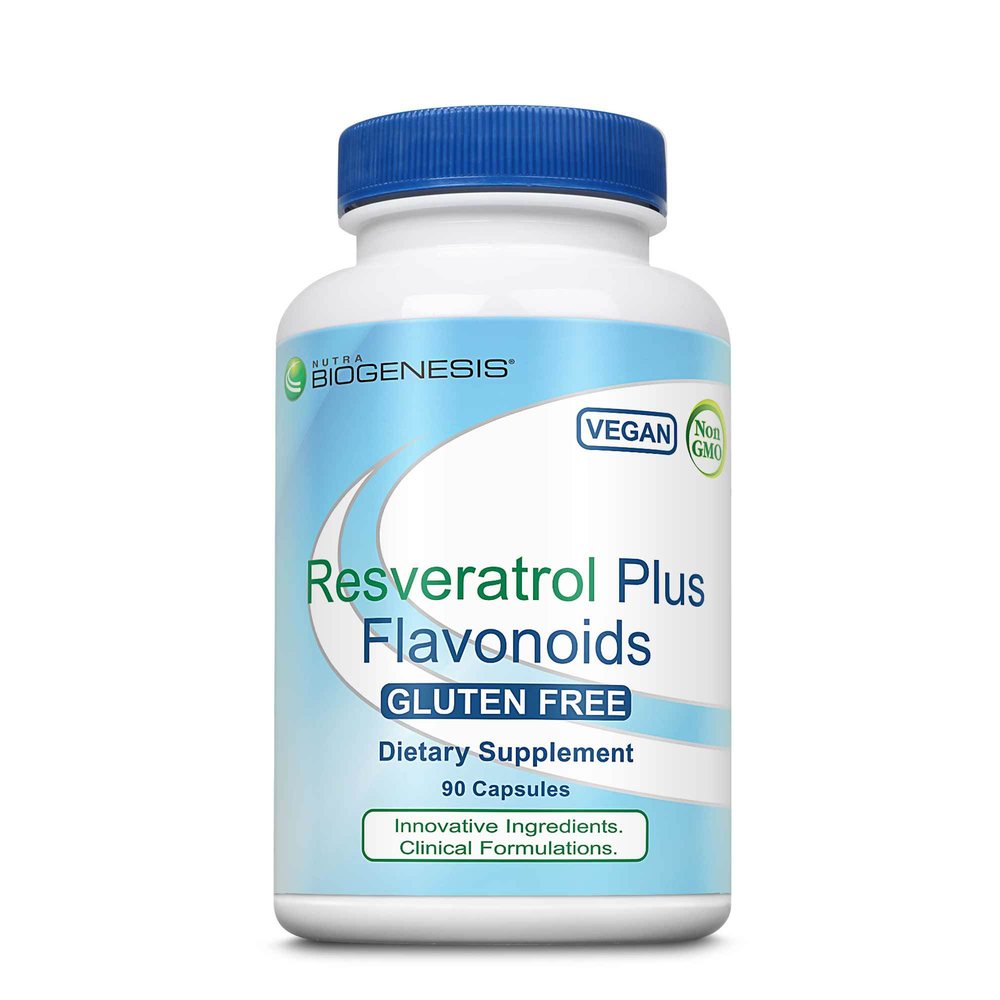 SKU: BI5-67681
Resveratrol Plus Flavonoids combines known botanicals and enzymes with flavonoids providing telomere supportive and elongation properties as well as supporting cellular health via antioxidants and connective tissue support.
Suggested Use:
As a dietary supplement, take 3 capsules per day in divided doses between meals or as directed by your healthcare professional.
Serving Size: 3 Capsules
Amount Per Serving
Resveratrol ... 500mg
(trans resveratrol, red wine proanthocyanidins)
Astragalus root extract ... 250mg
Pine bark extract ... 120mg
(OPC) (85%+)
Bromelain (2400 gdu) ... 100mg
Green tea leaf extract ... 100mg
(Camellia sinensis) (decaffeinated, polyphenols 80%)
Hesperidin ... 100mg
(methyl chalcone)
Grape seed extract ... 80mg
(OCPP) (OPC 92%+)
Hawthorn ... 80mg
(flower, leaf, berry) (Vitexin 4rhamnoside 2%, proanthocyanodins 35%)
Bilberry fruit extract ... 40mg
(anthocyanosides 25%)
Other Ingredients: Silica, Cellulose
Note: Keep tightly capped and store in a cool, dry place. KEEP OUT OF REACH OF CHILDREN.