Resveratrol
Vital Nutrients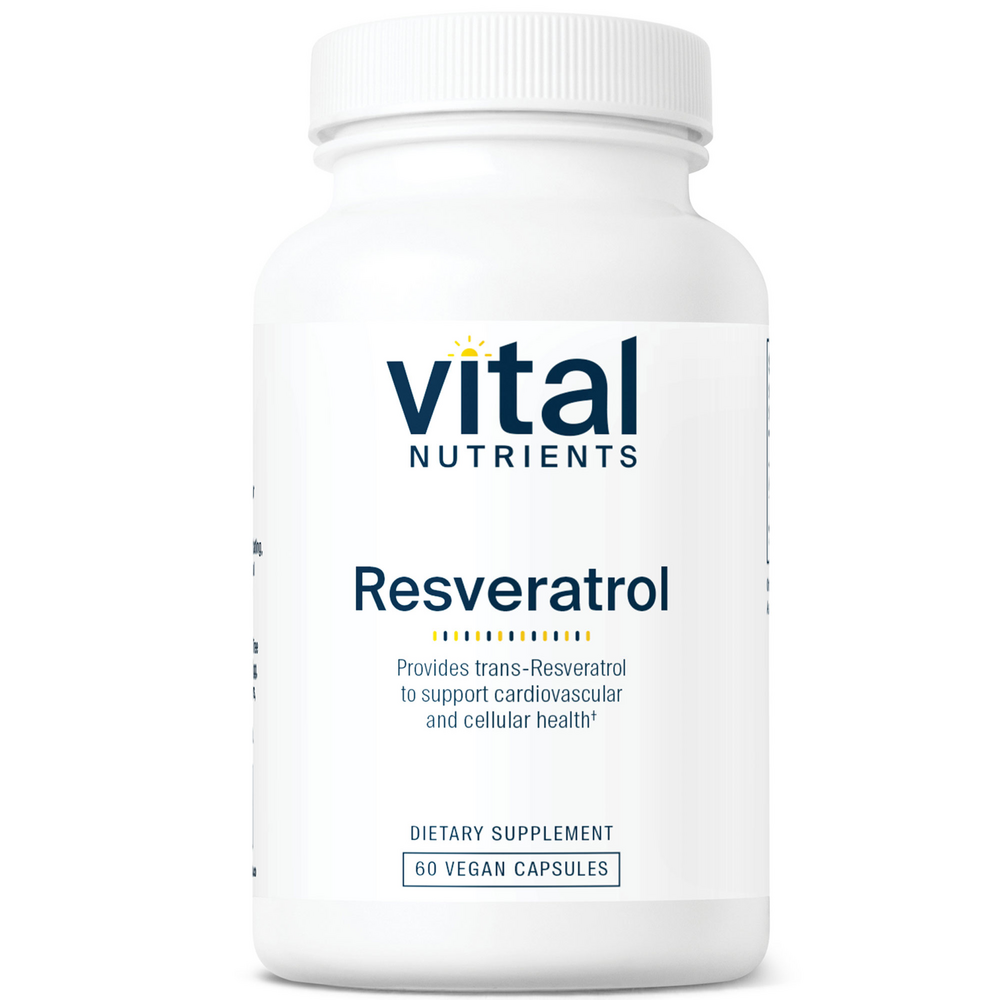 SKU: VN-RES
supports healthy blood vessels, platelets, and heart function*
maintains natural cell growth*
potent antioxidant activity*
Resveratrol is a polyphenolic compound that exists in nature as cis- and trans-isomers.* Trans-resveratrol seems to be the primary active form.* It is mostly found in red wine, red grape skins, purple grape juice, and mulberries. It is also in several botanicals and is especially high in Polygonum cuspidatum. Resveratrol is rapidly absorbed.* Resveratrol promotes cardiovascular health and helps to support and maintain coronary blood vessels, heart function and healthy platelet function.* It also helps to maintain healthy cyclooxygenase and lipoxygenase activity.* Resveratrol promotes cardio protection, helps support and maintain natural cell growth, and may act as an anti-aging agent to help increase lifespan.* Resveratrol has antioxidant activity.* In some animal models it significantly reduces lipid peroxidation and promotes healthy organ function.*
Suggested Use:
Take 1 capsule daily, or as directed by your healthcare professional.

Serving Size: 1 vegetarian capsule
Amount Per Serving
Polygonum cuspidatum Root Extract 50% ... 500mg
(contains 250mg of Trans-Resveratrol)

Other Ingredients: Vegetable Cellulose Capsule, cellulose, silica and Ascorbyl Palmitate.


Exludes: Coatings, binders, gluten (wheat, rye, barley), milk/dairy (casein, whey), soy protein, egg protein, sugar.
Warning: If pregnant, consult your physician before taking.